23 Valuable Points for the First Time to Goa
February 11, 2020
Reading Time:
9
minutes
Goa is everyone's most awaited trip or I would say the most exciting trip and especially when it's going to be your first time to Goa.
A trip to Goa will always bring excitement & butterflies, all those insects bounce inside the stomach.
I know that you have been part of many groups that cancel the Goa trip every time. Honestly speaking I haven't because I did a solo trip to Goa and this article is all about Goa Travel Guide.
How to Reach Goa – by Train or Plane?
If you are someone who prefers to travel long distances, in a no hurry situation and wants to enjoy slow traveling then the train would be an excellent decision.
On Fridays and Saturdays, Rajdhani express departs from New Delhi Hazrat Nizamuddin to Madgaon Junction in Goa.
On Tuesdays, Wednesdays, and Sundays, Trivandrum Rajdhani departs from New Delhi Hazrat Nizamuddin till Trivandrum station in Thiruvananthapuram Kerala. You can drop at Madgaon Junction.
A lot of other trains too run on Delhi to Goa route.
The traveling time depends upon the train. If you had chosen Rajdhani to express then traveling time would be 25-26hrs and if you choose any other train then it can take up to approx. 35-40 hrs to reach Goa.
The fare ranges according to your preference of the train and class (3A,2A,1A).
Apart, the plane would always be an open option if you want to reach Goa quickly.
23 Things to note down as a first time to Goa
You must write down or bookmark this article or even pin this article for future references because I know you will definitely be in need of this first-time goa guide.
Three Golden Rules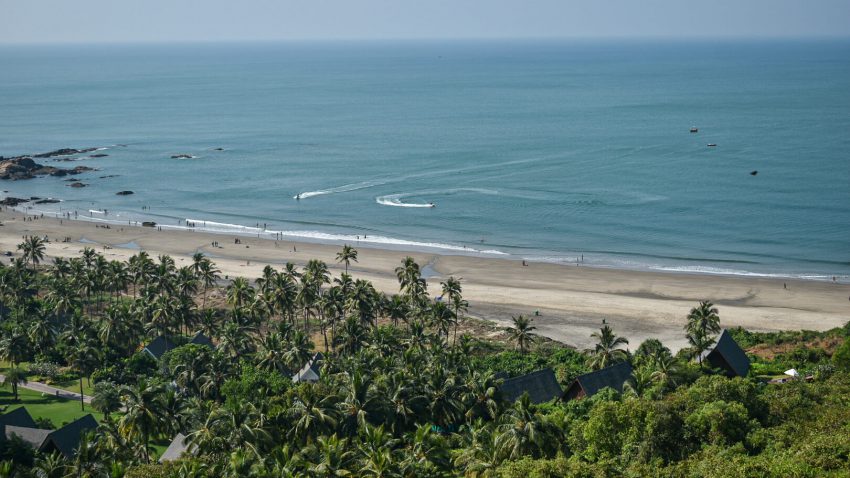 1. Don't be scared
People have dogs as pets inside their house and that too 2-3 sometimes. Whenever you cross a house, the dogs will start barking at you without any reason and will follow you till you become extinct from their eyes.
The dogs won't do anything, they just want you to just move quickly from the house they are guarding.
In that case, carry a stick or stone along, whenever you cross a house just to scare them.

2. Be ready to make Footsteps
Hardly you'll see any tourist walking on the road. The rates of the scooter are cheap that everyone prefers scooters over anything else. Even you won't see a local walking along the roadside sometimes.
i.e. If you prefer walking like me then you will find yourself an odd one out if you choose to walk alone.
3. The language will not be going to be a problem, If you know English
Especially for foreign tourists.
In Goa, the people speak and understand Hindi and English well but are more comfortable with their local Konkan language. If you are a foreign tourist and don't speak English, then you'll have to communicate using a translator or by breaking or learning English a bit.
Goa is a place where you most likely to bump with a person of the same country or even the city.
Beaches and Season in Goa go Hand-in-Hand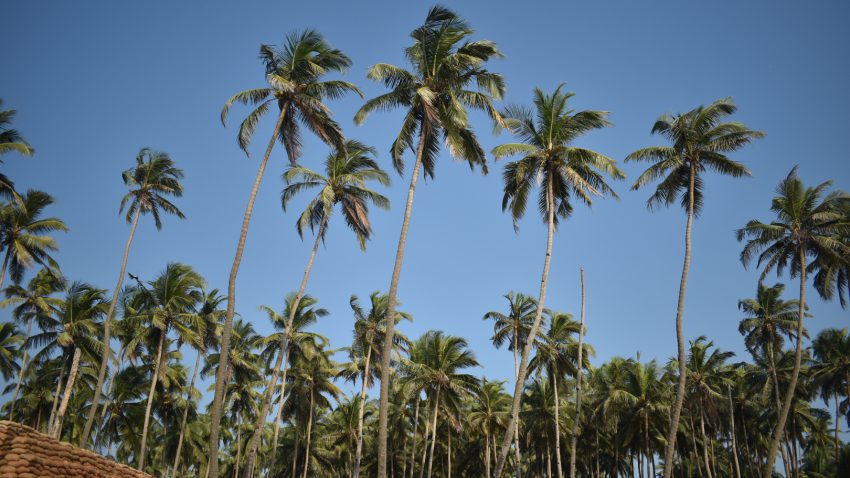 4. Division of Beaches
Beaches like Arambol and Vagator are mostly divided among tourists. For e.x.- In Arambol you will mostly see foreign tourists and at Vagator beach, you will come across Indian tourists. In the majority of the cases.
The beaches are divided by the people themselves among their preferences, taste, and word of mouth.
5. Know about seasons in Goa
Just like any other state Goa too has on and offseason. The high season in Goa starts from Nov – March where people majorly come to celebrate Christmas and New Year while the offseason is the summer season and monsoon season.
Food lovers in Goa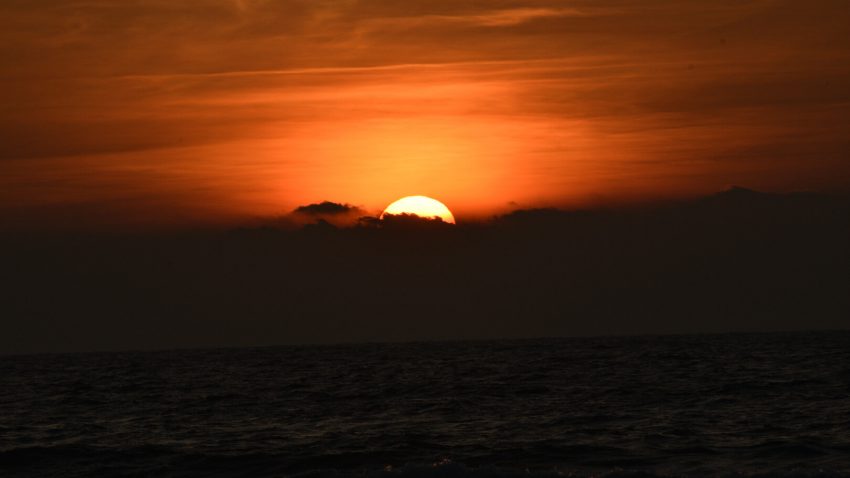 6. Try most loved Goan food
I know you have eaten Samosa and Pav, but have you tried them together?
I hope most of you not, even myself too until I haven't arrived in Goa. From there till the last day. Every state offers some combination that keeps knocking our minds when we feel hungry.
7. Try Local Restaurants with No Menus
Most Goa local restaurants don't have menus. Yes. You read it right the restaurants don't have a menu. They will give two choices either Veg thalli or Fish thalli. Veg thali will cost Rs. 70-80 and Fish thalli for Rs. 90-100.
This could also save your few bucks in goa on food
Being a first-timer in Goa, I would advise you to try both Veg and Fish thali to feel the Goan culture.
8. Low-cost local Restaurants
The local restaurants are very low priced if we compare it with beachside cafes and restaurants. The beachside cafes are made for tourists and local restaurants where locals come and eat. Hardly you will see any local going to beachside cafes and vice-versa.
Q. How to Identify a local restaurant?
Ans. Local restaurants in Goa are mostly run by households' people only, you can easily pinpoint by the small infrastructure from outside. The food will be going to be tasty; you would feel like to visit every day to eat the delicious Goan fish curry.
To Avoid Pointers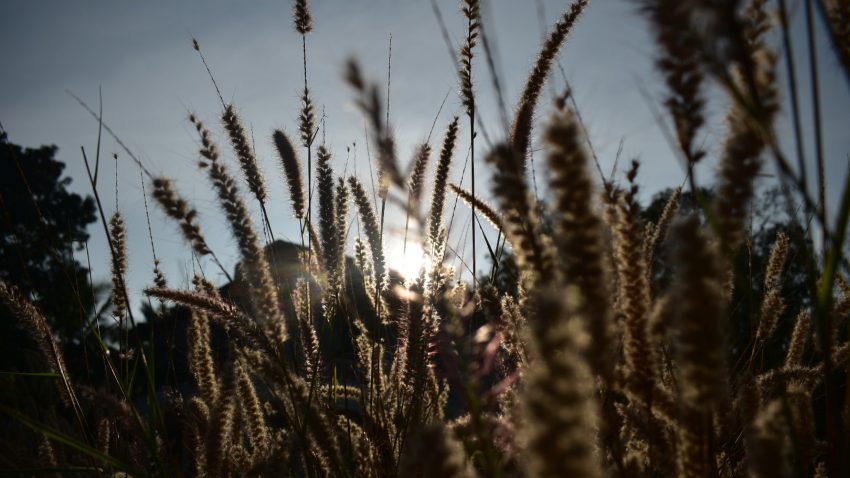 9. Avoid staying in Hostels with Kids
If you are a family man with kids, avoid going to hostels because they are not made keeping family and kids under 18 in mind. The Hostel concept is made by keeping backpackers and low budget travelers in mind, which has been derived from foreign Hostels.
How does spending 1 month in Goa under an 11k budget sound to you?
10. Avoid clicking Strangers on Beach
Avoid taking photos and videos of the people on the beaches. Let people enjoy their privacy. It's completely fine if you are clicking pictures of your near and dear ones but not strangers.
It's a crime clicking picture of strangers without even asking them. If you are a photographer and want to showcase the vibes of the beach through your camera then try Arial angle or even Landscape where people were not seen but can depict the presence of someone.
Zoom-in and close up's – A big NO.
11. Avoid going out in the afternoon in Goa
Avoid going out during the afternoon and especially if you would like to do a long walk. The afternoon remains quite hot and the evening would be the best time to go on a long walk.
Low-budget Transport 
12. Bus Interchange option
Mapusa/Mapsa is a major town in Goa. If you sat on any bus, for e.x.- Anjuna, Mandrem, etc. firstly it will go to Mapusa and then you have to interchange from there to reach your destination. The towns like Mapusa, capital city Panjim are more commercialized with locals as compared to foreign tourists. Using the goa local buses are the best way to travel longer and see Goa.
13. Overcrowded Buses during Afternoon
The buses in Goa sometimes become overcrowded. Not sometimes, the majority of the time. You can't even put your hands inside the pocket because you will be holding bars from both of your hands. You don't want to create any confusion by taking your one hand down in front of someone's pocket, right?
The best thing you can do is, travel early morning by Bus around 9 a.m – 10 a.m. This will ensure that your one side journey will be going to be hassle-free on the bus.
14. Don't expect a lift on your own
If you are traveling solo on the road, don't expect that someone will give you a lift keeping the heat factor in mind. An exception would be the foreign tourist and especially women. This is a hard truth but yes, it's a truth.
Other's will get a lift too if you try by yourself and not waiting for someone to give you a lift.

15. Search for cycles to save a bit more
You can rent cycles in Goa and that too from very selective places. Cycles would be a handy pick in Goa because the roads are smooth and straight and not up-hill.
i.e. it's easy to keep going with the flow.
16. Use Roadside Shops, If you are out of Petrol
You can buy petrol from the roadside shops; almost every shop in Goa keeps 1ltr petrol in a bottle to sell and they will give it in Rs.90 keeping aside the current price. They will be going to charge Rs.20 extra from the current price at the petrol pump.
The petrol pumps are located quite far in distance in Goa and buying petrol from the shops will eventually save you from dragging your wheeler to the pumps.
Let your Skills Talk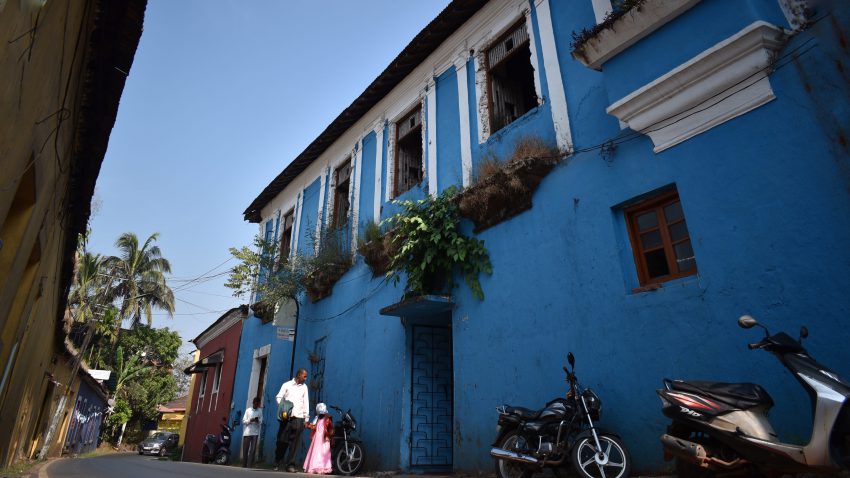 17. Show your Talent
Someone who wanted to stay longer and will be the first time to goa, they will find this point interesting. You can earn money while holidaying on the beaches of Goa. The beaches like Arambol, especially foreign tourists set up their stalls, show their talents & sell the items.
For e.x.- some will provide massage service, some will sell handmade cakes, some will show their acrobatic skills and endless talents. You can hardly see any Indian tourist because they are purely coming for the holiday and foreign tourist wants to survive so that they can get to know more about India and their culture.

18. Be Creative if you want Good shots
The Streets of Old Goa are creative and fascinating to the eyes. It's really good for street photography with natural colors in the backdrop. Old Goa also has a lot of ancient churches and you must check out the architecture that was built in that era.
In fact, the churches in Goa gives ancient vibes.
(One Photography tip – Just before Sunset is the best time to go on the roads and capture some unmatched colors. You won't be going to find any bridge in Goa for the night trails photography, the roadside is the only escape).
19. Visit Night Market
Arpora Saturday Night Market will remind you of a perfect market to go out with your family and friends. Music, food stalls, local items and much more will going to be bliss to eyes.
The tourists who settled in Goa as well as local people set up their food stalls and perform as a musician and dancers with food stalls adding spice at the night.
There are no entry fees to enter the market, you can go at any time in the evening. It's located just a few minutes away from Anjuna.
Explore more but Gather Info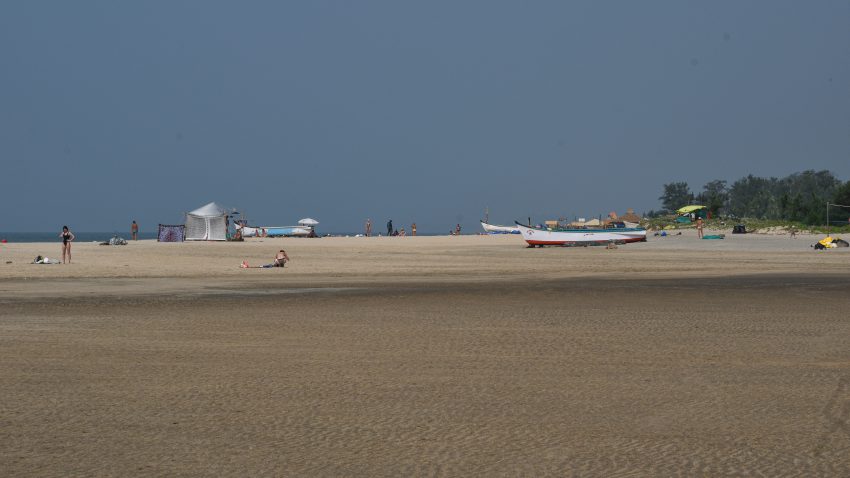 20. Locals are the way to go
You will agree with me that locals are the google of any particular area.
For e.x. – If there are no fixed departures of buses in towns like Anjuna, Vagator, Mandrem, etc. Probably you have to ask a local that at what time the bus arrives, he will give an estimated arrival of the bus from previous arrivals. If you somehow missed a bus, then the next bus will arrive after approx. 1-2 hrs on most of the time and even more sometimes.
The buses at main terminals such as Mapusa and Panjim have fixed departures with few minutes up and down.
21. Gather prior Knowledge of the Unknown areas
Don't walk alone in the areas of Goa you haven't been to before. Especially foreign women, nights are most alive in Goa and you don't want to end up in the wrong place at the wrong time.
If you are in a group, that's fine but still, avoid hanging late at night at unknown places. You can go to clubs and pubs that you have seen and the nearby surroundings in the daylight.

Also Read, How to make One Exciting Month Exploring Alone in Goa
22. Don't explore everything without prior Knowledge
Stay away from the jungle area at night if you hate insects because the night is the right time for the insects. Goa is majorly surrounded by water bodies and forests, i.e. Insects are a normal part of daily life here.
23. Escape from Beach life to explore more
Beaches are obviously the first thing that comes in our mind when we hear Goa. But do you know, apart from beaches Goa has a waterfall too? Yes, Dudhsagar Waterfall is counted amongst the highest waterfalls of India and located 50 km away from Madgaon Railway Junction.
These 23 points will be going to help you on your Goa trip and would also help anyone who had traveled several times.
The first time to any place brings enthusiasm, also read the First-Time to Jama Masjid of Delhi.
Please share and subscribe, it will be going to help me to come up with more informative content.
Until then, Keep Traveling and Keep Exploring.
A Passionate Traveler who Explores to see every corner from his eyes and present it through visual and creative writing. The blog covers travel guides of cities and Landscape Photography guides.
Latest posts by Vansh Tiwari
(see all)
You May Also Like
December 30, 2019
January 19, 2020
November 15, 2020