What Living in New Delhi Feels Like | My 23 Year of Experience
January 10, 2020
Reading Time:
5
minutes
Are you planning to visit the most fascinating country India?
I heard an exciting Yes.
YESS okay,
India is a must-visit place for the majority of travel freaks or let's consider it as everyone. In terms of adventure, spirituality, beauty, and in soo many other ways India attracts people from all over the world.
Did you know that for the last 10 years India has been witnessing an increase in foreign tourists every month of the year? This is really huge.
Let's head back to our topic as we will be going to talk about the capital state of India New Delhi.
The majority of the tourists definitely add New Delhi to their list of places to visit in India.
Although I have met many foreign tourists-
Who lands in New Delhi first and then reach out to any other places.

People Who Solely comes to visit New Delhi only

Who travel to other places in India like – Rishikesh, Varanasi, Jammu, and Kashmir and in the end, makes a plan for New Delhi.
It's totally people's preferences that how they want to travel and in the end, all that matters is your experience while traveling.
Agreed?
Okay then,
Since this post will be all about my experience as living in New Delhi from my childhood until now.
If I have to answer in simplified terms, it feels "Good" "Amazing" "Awesome" "Cool" and all other words that ultimately signify the happiness and joy to express my love for the home city New Delhi.
Below I have expressed my viewpoints and had divided them into pointers for a better understanding.
What is it like to live in New Delhi?
1. Time-Bounded
In some parts of the area, it's really strict and in some part, it's like "chalta h chalta h" (Hindi word) meaning "it's okay" in English. Especially for the office going people.
If you say to someone that this is the respective time and arrive at sharp, he/she most of the time will be late. But if you set a certain restriction like related to money, time will automatically come into play. The office is a perfect example. Coming late after 9 a.m. that automatically means salary will be deducted.
In the daylight, you will always be going to find everyone running to their destination, and it's obvious that restriction is making them run. To achieve something, you have to set some restrictions it's as simple.
2. Crowded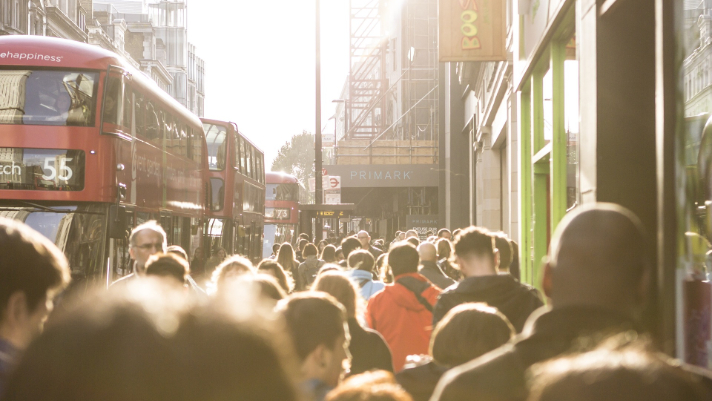 This is true, Delhi is the 2nd most populated city in India with approx. 2cr people and counting.
Instead, if you don't see any crowd you'll get worried about where the Delhi people had gone. (Maybe to Himachal to witness the snowfall in winters)
Delhi people love escaping to the Himalayas on the weekends and especially to Himachal and Uttarakhand. The overnight bus journey makes things easier.
You can also read, 10 Things to do in Delhi Today to Keep Boredom Away
3. Delhi's pride
The Delhi Metro is the pride of the city in transportation. With the opening of different routes and making travel convenient, the Delhi metro has become necessary means to travel from one end to another at a nominal price rate.
It's the need of an hour to escape from traffic jams with nominal fare and reach your marked destination on time. The Delhi metro has really a boon to Delhiites which now covers almost every area in Delhi with the completion of the grey line in 2019.
You'll find the list of whole Delhi metro lines with routes here.
Also, Read, Guide for the First Time to Delhi Jama Masjid
4. A supermarket
A supermarket in almost every 2nd -3rd street makes it easy to shop nearby. And does not have to commute long distances to buy daily usage products.
An important thing which every person sees before buying a house is the availability of supermarkets nearby. Things get much more interesting when you have so many options to choose from the options available.
Some of Delhi's streets are filled with markets where keeping your feet at one time seems impossible because of the crowd.
5. Entertainment
You will never be going to get bored in Delhi. Whether it is the fight of husband or wife on the roads or the children masterstroke for a glass brake of the house or people fighting for a gentle push.
Keeping personal matters aside, the entertainment industry in India amongst the biggest giants of the country.
Every street has an artist who needs motivation and appreciation to move forward.

6. Believe in Savings
The majority of people highly believe in savings.
We will fight for 10 rupees with Autowala's but ready to pay 1000 rupees extra in buying black movie tickets.
Like if you a salary today, a small part of the salary has to been spent on buying something for the parents or family and a major part has been spent on future use.
Hats off to the people who sacrifice their passion for the betterment of their family and parents.
7. Helpful to Foreigners
I have noticed this, Delhi people becomes too friendly with foreign tourists. Just for the sake that they will remember that they had seen a foreign tourist and talked with them, as a memory.
People are more helpful to foreign tourists. Even they will be going to drop you till your destination if you ask someone and ready to guide you till your direction.
Where to live in New Delhi
There are two situations under this –
If you are a foreigner and traveling to explore New Delhi on a budget for a few days?
Do you want to permanently live in New Delhi?
Let's start with the 1st part
1. If you are a Foreigner and traveling to explore New Delhi on a budget
With a focus on budget in mind then Paharganj, Karol Bagh area is good for backpackers as you will going to get a low budget hotel and hostels easily.
Plus both these places are crowded and you will bump into a lot of people who came here to explore New Delhi.
Paharganj and Karol Bagh are amongst the most talked-about places among backpackers and are nearby to the railway station and airport too.
Paharganj – if you want to explore old Delhi closely by living around the area.
                                                           AND
Karol bagh–  If you want to explore the new side of New Delhi with happenings around the city.
2. If you want to Permanent settle in New Delhi
Since if you are looking for a permanent settlement, then you will prefer a place less crowded and close to some peaceful surroundings. (Peace is nowhere but still, you'll be going to find some)
For a luxury lifestyle area around South Delhi like Defence Colony, Hauz Khas, G.K are the areas you have to look for a settlement.
For a decent lifestyle area around West Delhi like Rajouri Garden, Peeragarhi, Punjabi Bagh area you have to look for a settlement.
Conclusion
If any help needed in New Delhi or at any place in India.
This was what I thought would be the genuine and valid points to write about in New Delhi.
If you have liked the article please share and follow the blog.
I will be coming up with some interesting content in the future. So, stay tuned.
Until then keep traveling
See you on the roads.
A Passionate Traveler who Explores to see every corner from his eyes and present it through visual and creative writing. The blog covers travel guides of cities and Landscape Photography guides.
Latest posts by Vansh Tiwari
(see all)