Delhi to Bir – An Adventurous Solo Trip to the Mountains
May 6, 2020
Reading Time:
12
minutes
This article is a complete Delhi to Bir Billing Guide i.e. keep yourself connected to this detailed travel guide to know everything that you needed on this trip.
Disclaimer – Some of the links in this article are affiliate links. If you find our website useful then please consider booking through our website at no additional cost to you. We will earn a small percentage of commission. Read more about our disclaimer here
How to reach Bir from Delhi?
All the parts of Himachal are very well connected with roads and especially with nearby states such as New Delhi, Chandigarh, Uttarakhand. For all the road trip lovers, one of the best ways to reach from Delhi to Bir Billing is by road.
By Volvo Bus
Daily buses run from Delhi to Bir; and the time taken will be around 11-12 hrs with the cost of Rs.800 – Rs.900 per person. Also, the prices depend upon the medium and the operator you choose to book your bus ticket to Bir.
New bus operators also came into existence with the names of Rao Travel Heights and Travel N Shine. You can experience your journey with new bus operators or can look for other experienced operators on Delhi to Bir route with the names of Ram Dalal Holidays, Snow-region, Northern Travels, and Laxmi Holidays.
Bus ticket bookings are available on major sites like MakeMyTrip and Red Bus.
By HRTC Bus
The cost of traveling in the HRTC bus depends upon whether it's an ordinary bus or a Himsuta a/c Volvo bus.
The time taken from Delhi to Bir would be 12-13 hrs for both Ordinary bus as well as Himsuta Volvo bus there's a huge price difference. An ordinary HRTC bus will be going to charge somewhere around Rs. 700 – Rs. 800 where a Himsuta Volvo HRTC bus will going to charge around Rs. 1500 – Rs. 1600. All HRTC buses leave from ISBT Kashmiri Gate at their respective time.
Traveling in an HRTC bus vs Volvo bus has its pros and cons. You can experience both according to your preferences.
By Personal Vehicle
Personal vehicles such as cars/bikes will be a useful medium of transport, especially on long journeys because the decision of accelerator and brake will be completely going to be in your hands and saves money too.
i.e. Delhi to Bir in a personal vehicle will be fruitful for the long run.
How to reach Bir from Chandigarh?
The bus service to Bir starts from Delhi (mostly Majnu-ka-Tila) at 7-7:30 p.m. and the estimated time for the bus to reach Chandigarh is between 12-1:00 a.m.
i.e. it's pretty sure that the bus which is leaving from Delhi will reach Chandigarh in the next 5 hrs. So, if your boarding point is Chandigarh make sure to reach your pick-up point before time.
Also, there are direct buses both HRTC and ordinary which starts from Chandigarh itself and the departure time of the buses remain the same (11 p.m.-1.a.m.).
The time taken from Chandigarh to reach Bir Billing is approx. 7-8hrs.
How to reach Bir Billing from Dharamshala?
Dharamshala to Bir Billing by an ordinary HRTC Bus
There are direct ordinary HRTC buses from Dharamshala to Bir Billing which runs only at a specific time throughout the day. The distance is 65 km from Dharamshala to Bir.
Apart,
There are regular buses from Dharamshala to Palampur which is 35 km and then to Baijnath. From Baijnath there are usual buses in every half an hour of an interval to Bir road or Upper Bir through Chaugan crossroads.
The ordinary bus journey from Dharamshala to Bir will be going to cost you anywhere between Rs. 110 – Rs. 130 per person.
Delhi to Bir road conditions
The road conditions from Delhi to Bir Billing is extremely good. I must insist you to take out your cameras from Palampur till Bir because the surroundings are very beautiful. If you are either coming from Delhi/Chandigarh/Dharamshala the route you will be crossing is always the Palampur – Baijnath and then reaching to Bir.
Best season to travel Bir Billing
Every season is the best season to travel Bir Billing apart from the monsoon season. You must avoid traveling to mountains during the rainy season because landslides and floods can act as a major barrier in your journey.
Summers in Bir Billing bring a pleasant weather condition and Winters brings snowy and colder nights.
Many people travel to Bir Billing for Paragliding and would be interested in knowing –
Bir Billing Flying Season
During all summers and winters paragliding in Bir Billing remains open apart from monsoon season/rainy day/cloudy day or a bad weather condition.
Summer Season
In the summer season mainly from May – Aug, it is considered as good for flying because the paragliders get Thermaling easily which helps them in staying longer in the air. You can also take a long flight to the red roof and golf course (names given to a particular mountain peak).
Winter Season
In the winter season mainly from Oct-Mar, the month of October and November are considered as very good for learning paragliding. If you want a 360-degree view of the snowy mountain from the top then you must paraglide in the winters.
How safe is Paragliding or How safe is Tandem Paragliding in Bir Billing?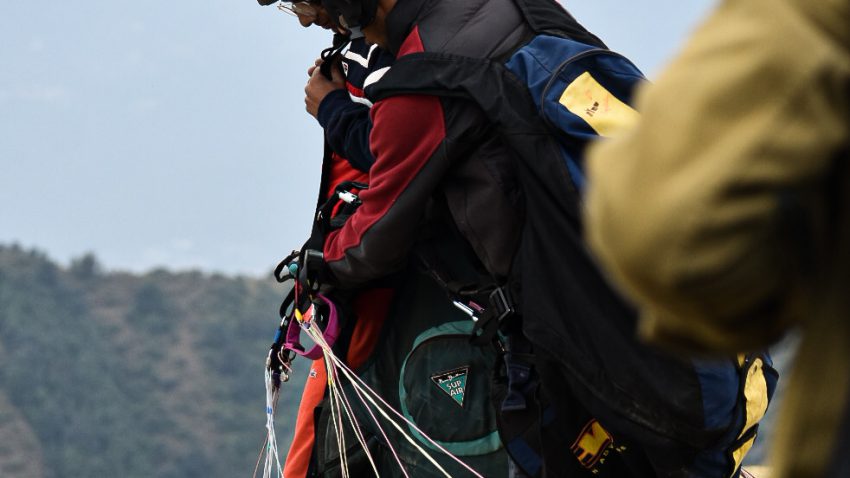 Paragliding in Bir Billing is completely safe unless and until you try to do something on your own and does not listen to the pilot's instruction.
Tandem Paragliding is when an experienced pilot is accompanying you. The pilot is handling the paraglider. The Tandem Paragliding will be going to cost you around Rs.2000 – Rs. 2500 per person.
Solo Paragliding is when the pilot paraglides on his own. The piolet is well versed and experienced to handle the glider on his own.
Paragliding courses are available in Bir Billing at the landing site. The costs vary from company to company who will be training you to paraglide. For the first 5-6 days, you were taught ground handling and the next few days were going to be your solo flights.
Sounds exciting and adventurous right?
Things to pack for your Bir Billing Trip
Bir is located at an elevation of 5000ft above sea level. What to pack for Bir Billing Trip will completely depend upon the weather conditions and no. of days you are planning to stay in Bir.
If you are planning in summer's
Summer's in Bir are itchy during day-time and pleasant during the night. Therefore, it's advised to carry both half and full sleeves in summers.
If you are planning in winter's
Winter's in mountains can turn harsh during any time of the day. The weather conditions can change drastically from a bright sunny day to cloud patches. It's advised to carry warm jackets with a few layers.
Places to stay in Bir
You will be getting ample places to stay in Bir, from Hotel, Homestays, and Hostels to near Paragliding landing site, in a quiet and peaceful place, and much more.
The growth of Bir Billing in the past 3 years was magnificent.
Let me tell you an interesting thing during my first visit to Bir Billing –
From that day till today, you will be going to find a hotel and homestay in every corner of the street. The majority of the population in Bir is into agriculture and farming and with the increase in tourism, people thought of starting their shops and restaurants because they identified the need with an increase in tourism month by month.
You can select your place to stay from the map below –
Unique Things to do in Bir Billing
There are a lot of things to do in your Bir Billing Trip. Yes, Paragliding will remain at the top of the bucket-list but check out other things to do as well.
1. Try Aloo Momo's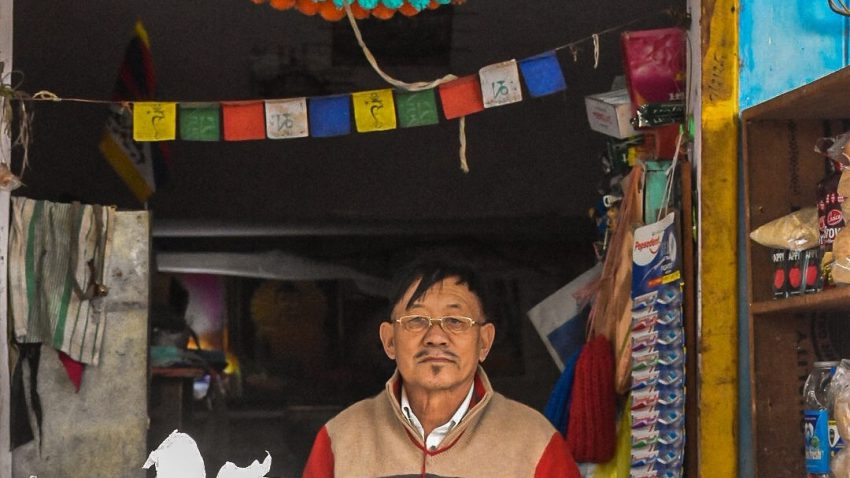 I would insist you follow the schedule – Wake up at around 8 a.m., go to the landing site for refreshing sun rays and while returning; make your feet stop at Karma Tharkyap shop to try Aloo Momos. One Aloo Momo is of Rs.5 and after eating few you don't even need to have morning breakfast.
Sounds a bit interesting and different?
2. Trek to Gunehar Waterfall
The Gunehar river pool is just 3-4 km away from Bir. You can walk/hire a cab or scooter for going to the Gunehar waterfall. You can spend some time meditating, clicking pictures, and even bathing too in the waterfall.
Note – The waterfall shown above in the image is the smaller Gunehar Waterfall, the bigger one is a bit slippery and since no local was accompanying us at that time i.e. we decided not to take any risk.
3. Watch Sunset from the Paragliding landing site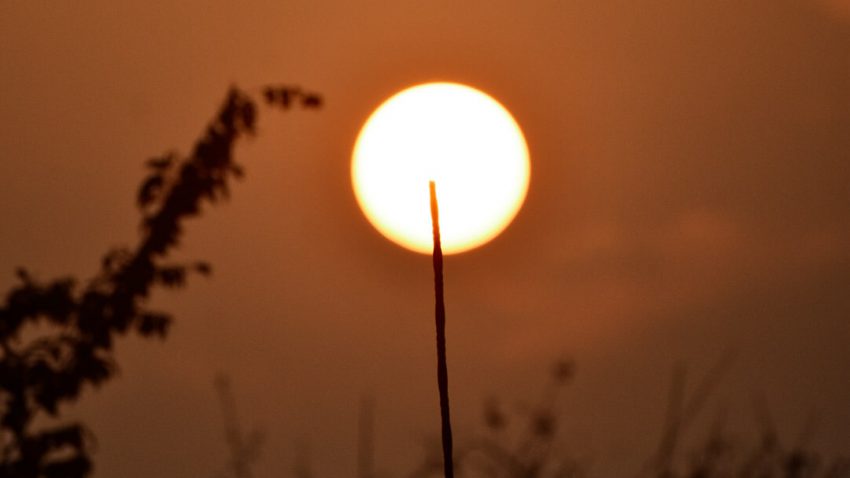 The sunset in Bir Billing is still underrated. You can witness different colors of the sunset every day if the sky is clear. The Paragliders landing during the sunset will be a moment to capture.
Note – You can also try some other places to watch the best sunset, i.e on top of the Amul shop roof or Himalayan pizza top floor or somewhere in-between.
4. Visit Deer Park Institute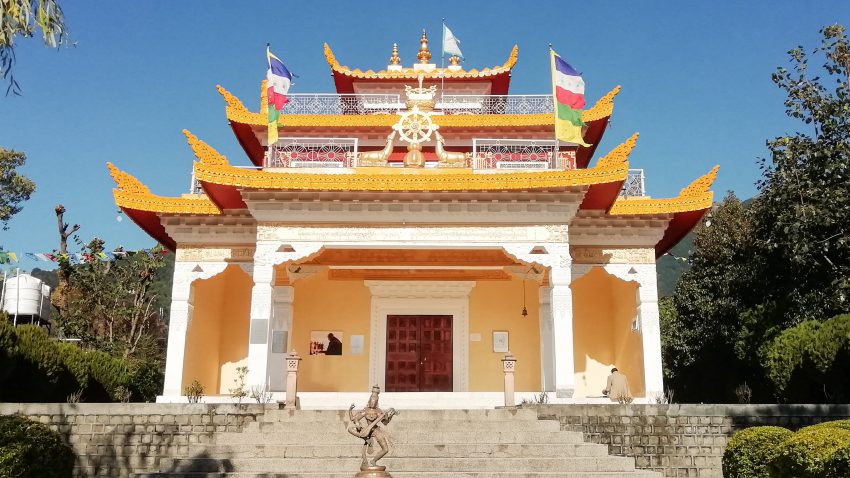 Visit the Deer Park Institute to get involved in the Meditation, Philosophy, and Wisdom. You can spend some time in the serene environment and even can stay in Deer Park for longer if you choose to volunteer there. The institute has proper dorm beds for a comfy stay.
Note – Beware of dogs around Deer Park and must carry a stick during your visit just in case. It's also written outside the houses near Deer Park that "beware of dogs".
5. Visit Dharmalaya Institute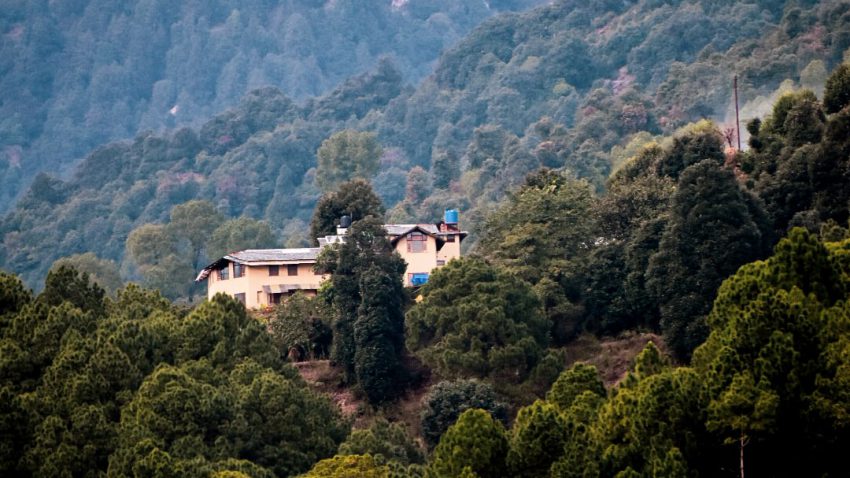 It's more convenient if you take permission before going to Dharmalaya because there might be a possibility that the lecture is going on and they won't allow you inside. Trek to Dharamalaya Institute from the forests and it will take around 1hr-1:30hrs to reach the destination. In-between the jungle you can spot Dharmalaya Institute on the top that looks surreal from away.
6. Do Paragliding in your Bir Billing trip
Conquer your fear of height and paraglide from Asia's highest paragliding place and the world's second-best place. You don't need to worry if you are afraid of heights because it's just a matter of a few seconds and your fear will run away.
7. Andretta Pottery Studio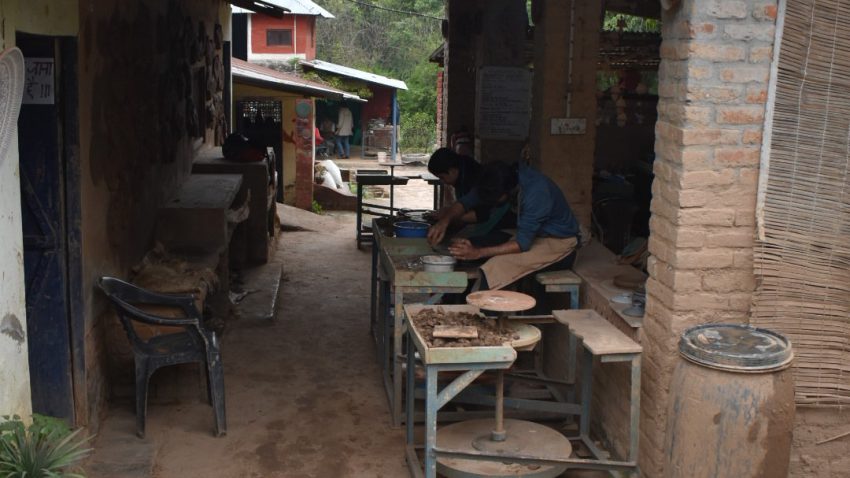 Visit India's oldest pottery studio and must try hands-on experience in making potteries. Andretta is a beautiful town, just 24km away from Bir. You can visit at any time of the year.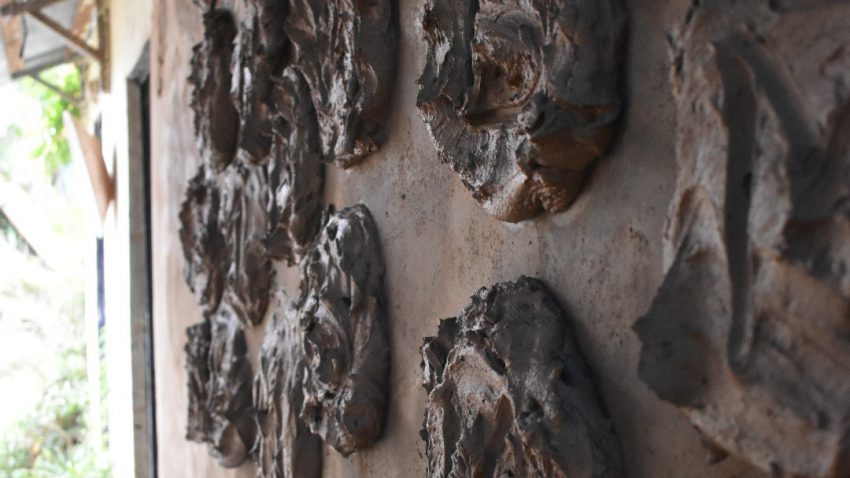 8. Trek to Rajgundha
The Rajgundha Trek is a one-day beginners trek. You can go for Rajgundha either from the Billing side or from the Barot side. Via Billing side, you will reach easily in the next 3-4 hrs and via Barot side, you'll first have to reach Barot that is 54 km from Bir and takes an average of 3 hrs, then further trek.
But Barot is no less than a heaven. i.e. you shouldn't have to miss the chance of seeing Barot if you are opting for Rajgundha Trek.
9. Visit Billing – Take off-site
You can go to Billing apart from paragliding too. Hire a bike/e-cycle and watch the wonderful mountains and even the sunset from the top. If you wish to travel in a cab then it would charge around Rs.1000 per person for taking you till Billing.
Instead, hiring a bike/e-cycle will do the work in half-rate and that too will remain for the whole day with you in fact.


10. Cycle down from Billing
You can hire an open jeep in which cycles can be loaded. The cost will remain the same Rs.1000 per person. You can take along your friends to lower down the cost per person.
Spend some time at the Billing and cycle down from Billing to Bir. All you have to do is apply breaks and be careful on the sharp edges. This will definitely be one of the best cycling experiences ever.
From Where to Click the Best Paragliding Adventure Shots
1. Capture at the Time of Sunset
Being a photographer becomes a little tough when you don't have light at all, or very little to capture an evenly balanced image. I will not go into detail here, although you had read and heard several times that golden hour, what is called just before the sunset and a little after the sunrise is a perfect time to make a masterpiece.
The same thing goes here too, but with an added element of including paraglider just up/below/left/right before the sunset to make the image worth the efforts.
This requires a lot of patience and good timing because the paraglider will pass with a blink of an eye from your desired sunset picture. so preparation before the actual shot is a must.
I had also missed out on the paraglider sunset picture. If you were able to capture then please send me I will be happy to include here with your name.
2. Go Again to Paragliding Take-Off Point
At the earlier point, we had seen the awe-inspiring shot at the landing point and now it's time for the Takeoff point. This is my personal best.
You will be taken to the paragliding take-off point if you are planning to do the tandem paragliding. But you have to go there again. You already knew being different from the crowd requires double efforts and concentration.
You will never be getting a time of say 10 mins if you went to the take-off site for the paragliding. It will be going to happen like getting down from the jeep, and your pilot tells you to get ready for the take-off and that's it. You landed and went home.
Where is the adventure shot which you were craving for? Not on your phone, right?
Yes, so let's back to our point. So, you would have to visit again solely to capture the shot, and for that, you have to take a lift or if anybody known to you is going at the point or you can rent a scooter and can plan to go up.
Itinerary for 3 days weekend Trip
I have listed the most efficient way in which you can make use of your weekend trip to Bir Billing more productively.
Since I had stayed in Bir in Himachal for 50 days i.e. I consider myself ideal for making the Bir Billing travel guide a.k.a. weekend Itinerary.
Day 0 – Leave from Delhi to Bir by taking an overnight bus.

Day 1– Arrive Bir early in the morning, check-in to your hostel/hotel/homestay. Explore all the Tibetan monasteries and local markets. Don't forget to visit the landing site for an amazing sunset.

Day 2– Do paragliding around 9 a.m. You will be at the paragliding landing site at around 11 a.m. and free to explore the whole day. Take a cab and visit Andretta Pottery.

Day 3– Hire an e-cycle and visit Gunehar waterfall early in the morning. Then grab some food from the Bir cafes. Leave back for Delhi on an overnight bus.

Day 4– Arrive Delhi at around 7 a.m.
(All the major places listed above ⇑ have been explained in detail here).
Three days Bir Billing Trip comes to a memorable end.
Right?
Trekking options in Bir Billing
All these treks are listed in beginner's grade. I would further like to elaborate on treks in Bir Billing –
1. Chaugan to Billing Trek
There is a proper road to reach Billing which is the take-off point for Paragliding but you can also choose to trek which passes from forests, a small waterfall and you will reach Billing in the next 3-4 hrs from Chaugan.
The Trek grade is Beginner's level.
2. Trek to Rajgundha
The Rajgundha Valley can be reached from two sides –
Via Billing – You can either trek from Chaugan to Billing or take a cab to reach Billing and then start the Billing to Rajgundha trek.
Via Barot – Barot offers a magnificent landscape for the photographers. You can take a cab/bus to reach Barot and then start your trek to Rajgundha.
Also, you can camp at Rajgundha but the winter conditions are harsh for camping because the temperature drops to -5 degrees in the peak winter season.
Another option is taking a Guesthouse and avoid camping.
There's a trek named Tatvani (hot springs), about which only locals knew about.
Other Necessary Facilities
Some other facilities in Bir that you should focus on –
1. ATM/Banks
ATMs and Banks are available and you'll face no hindrance in finding cash in Bir.
2. Medical Stores
There's one primary healthcare check-up center in-between the Tibetan market and several medical stores in Bir.
3. Cycle/Bike Rental shops
You will be going to find numerous cycle and bike rental at every alternate shop because it's easy to cover places in Bir and beyond with a vehicle.
Conclusion
The Delhi to Bir Billing guide for the weekend trip comes to an end. I hope that this Bir Billing guide will be helpful to many. If you need any other information then you can connect with me on Instagram, Facebook, Twitter, Pinterest, or comment down below, I will get back to you at the earliest.
Thank you for reading and giving your precious time to Crossroadadventure.
If this weekend guide had helped you in any way then don't forget to Like ♥, Share and Subscribe for future posts from Crossroadadventure.
Share your Bir Billing experience if you have visited. By the way, I have explained my overall experience here.
Keep Travelling
Please Share the article, It will be going to encourage me to improve further.
A Passionate Traveler who Explores to see every corner from his eyes and present it through visual and creative writing. The blog covers travel guides of cities and Landscape Photography guides.
Latest posts by Vansh Tiwari
(see all)
Summary
Article Name
Bir Billing Travel Guide - Everything that you need to know
Author
You May Also Like
November 8, 2019
October 30, 2019
November 24, 2019