Delhi to Manali Circuit Solo Travel Guide for 4 Days with Budget
July 2, 2019
Reading Time:
13
minutes
Many of the time it becomes tough ( make it as a majority of the time )  to travel on an extreme budget. Manali city on a budget of under Rs.4600 can be done.
Yes, you heard it right. In this post, I am going to tell you the Solo travel guide to Manali on a Budget. Not only Manali city but Naggar, Vashisht and Jagatsukh as well, for 4 Days. Keep Reading till the end to know what's that exact budget, how I did, and how you can do it too.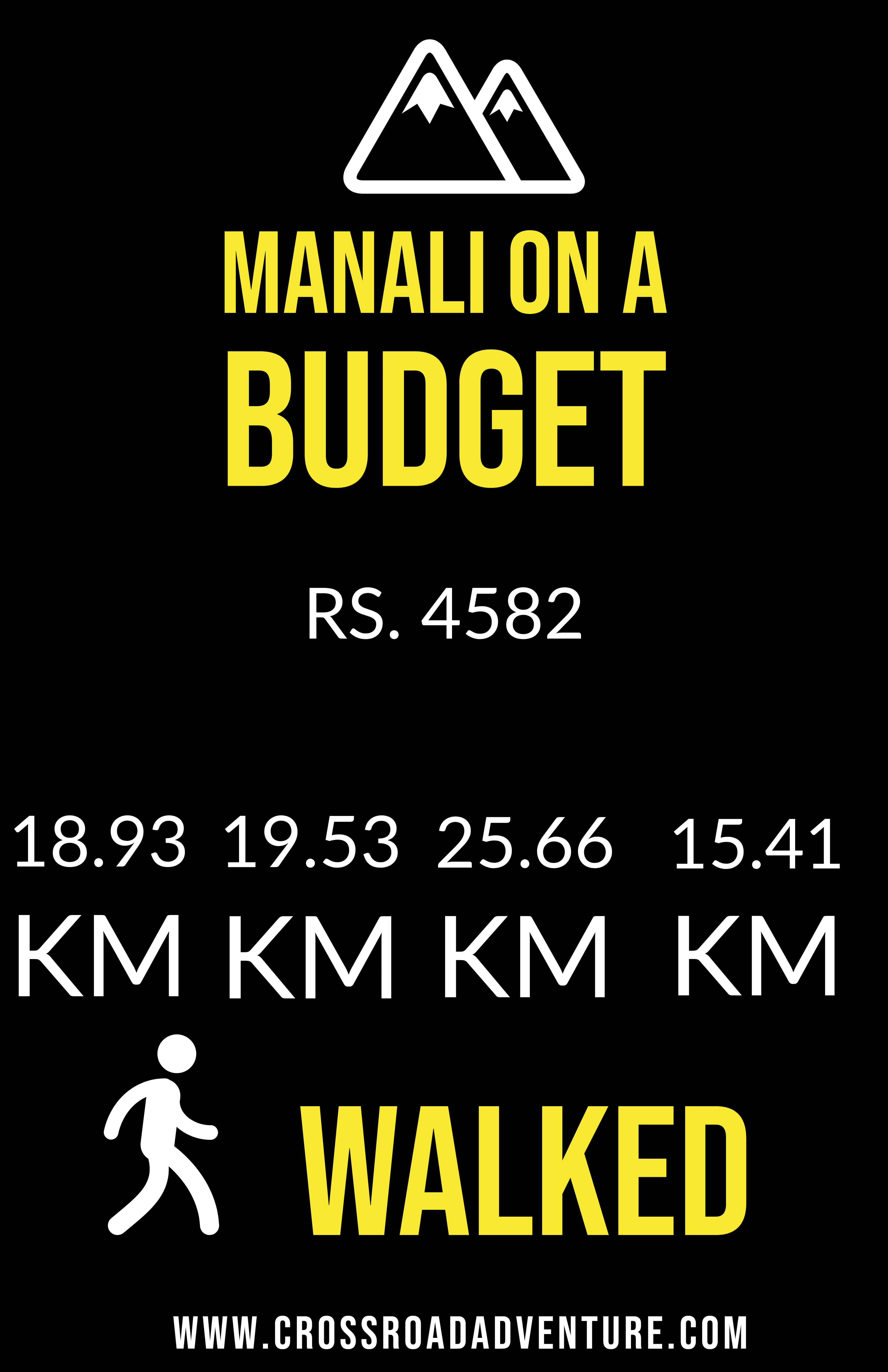 How to Reach from Delhi to Manali
Bus
Since I am doing Manali Hill Station on an Extreme budget. The easiest and cheapest method to reach Manali city, and it is by bus. The distance between Delhi to Manali is approx 540km's.
I booked my bus online and it has charged (Rs.1198). Pit stop for dinner at Dhaba costed (Rs.154).
You can also book from ISBT Kashmiri Gate and the list of buses are below.
* Enquire on these numbers to book from ISBT Kashmiri Gate – 01123860290, 01123865472.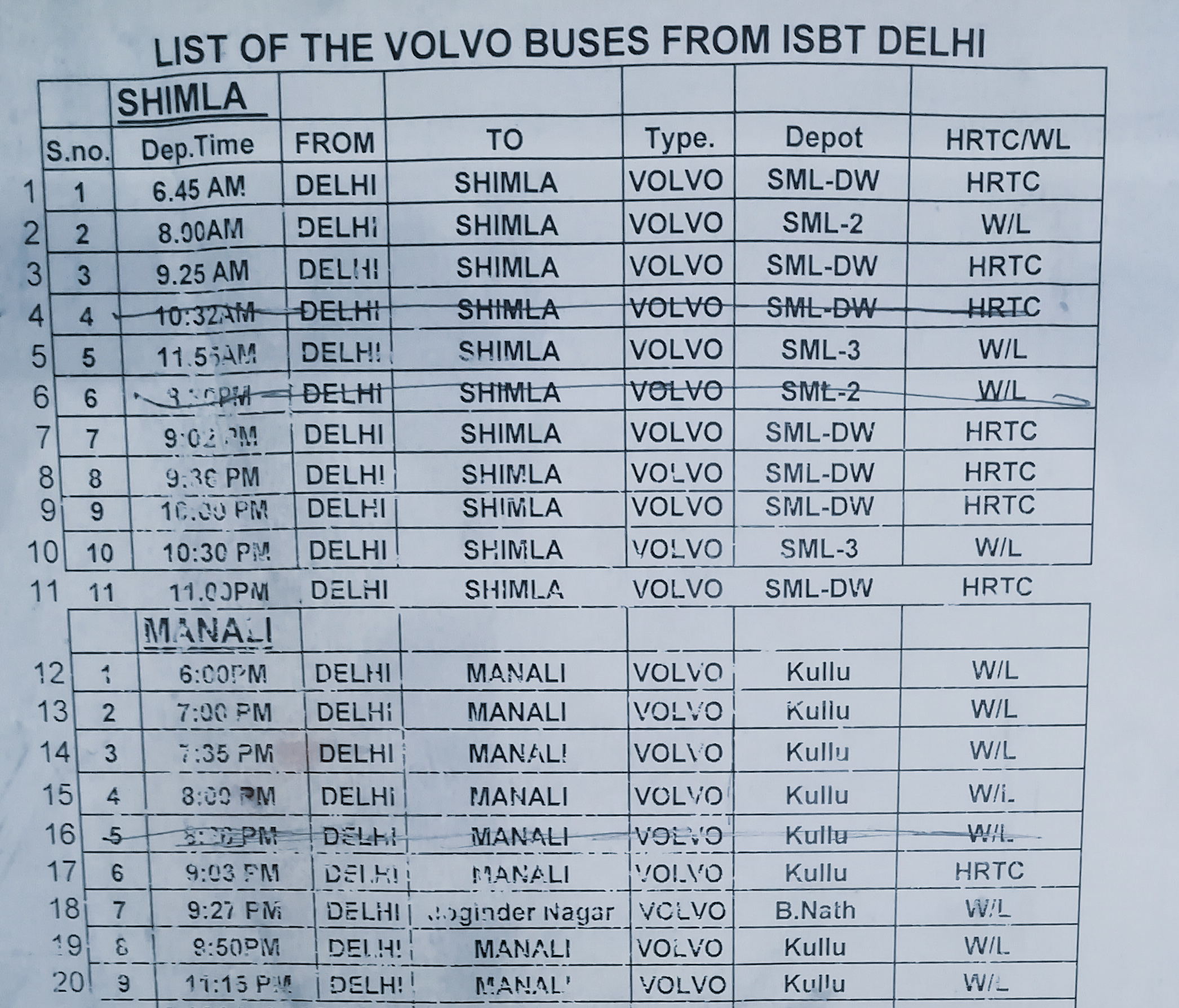 Delhi – Manali ( Volvo ) overnight bus
*Note
-Always book the bus between 5 p.m.-8 p.m. because the normal Volvo bus takes around 12hr-13hr to reach Manali city. It will give you the advantage of reaching early and utilizing the morning time.
-Check whether the bus will drop you at Patlikuhal or Manali bus stand. My bus dropped me at Patlikuhal which is 17km away from Manali Hill Station. Take a local Himachal bus either from Patlikuhal bus stand or wait on the roadside towards Manali. The bus will take (Rs.30) and drop you at the Manali bus stand.
Also Read, Kalpa Trip – A Guide to the Heritage Village of Kinnaur Valley 
Chandigarh to Manali
Likewise Delhi, Chandigarh is a major hub too for the nearby place Himachal.
Daily HRTC Ordinary and Volvo buses run between Chandigarh to Manali and since your boarding point is Chandigarh i.e it takes 7-8 hrs on an average to reach the preferred destination that is Manali.
Hostel – Where I Stayed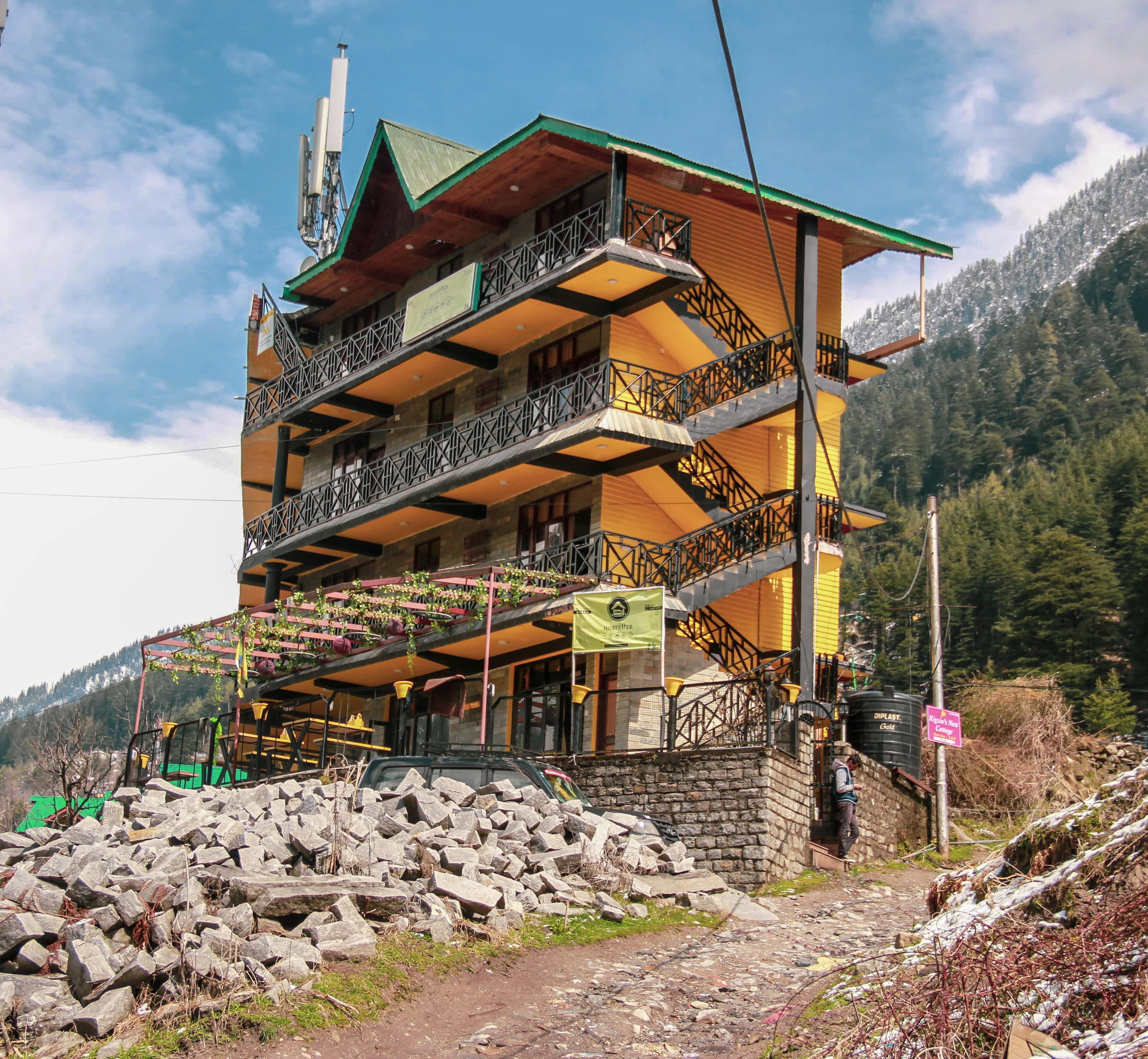 I stayed in a hostel named The Hosteller in Aleo, Manali. It is around 3.5km away from the Manali Bus stand and it has costed (Rs.997 for 3 Nights).
It's in a fantastic location too and the reviews are satisfying, so I decided to book.
One can also choose to stay in hostels of old Manali. It will not be going to cost more than Rs.1000.
Address – Hoteller, Left Bank Aleo, Aleo, 175131, Manali. If you love to make new like-minded friends then a hostel is the place. Stay is an important factor if you want to do Manali on a low budget.
Manali Temperature
Jan – April
Weather in Manali in the month of  Jan– April ranges from 5 degrees – 20 degrees. It's an offseason in Manali and continues till April end starting from January.
One of the best things about the offseason I feel is less crowded. Rohtang pass remains closed from Jan – April ( Depending on the weather condition ).
May – Aug
May – Aug remains the demanding season. The heat in the capital remains on top and the mountain comes to rescue people.
Pleasant weather makes the environment most visited in this season. Also, it's the starting of monsoon in the August season.
Sept-Dec 
The month-end of Sept ends the monsoon and the winter bangs on the doors at the starting of Nov.
Day 1
Manali
Manali is situated at an altitude of 6725 ft from sea level.
I had started my day by exploring Manali city itself.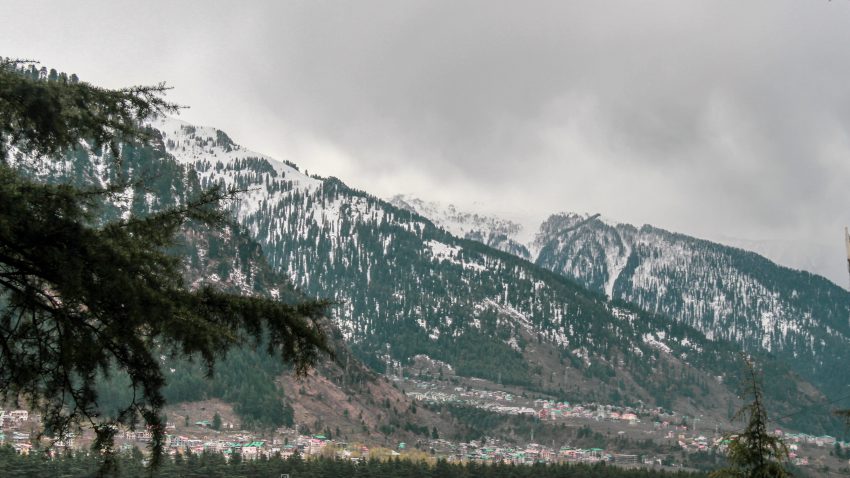 Upon reached Manali Hill Station at 10 a.m. in the morning I checked in to my Hostel and without wasting any time quickly refreshed up and went out to explore Manali city.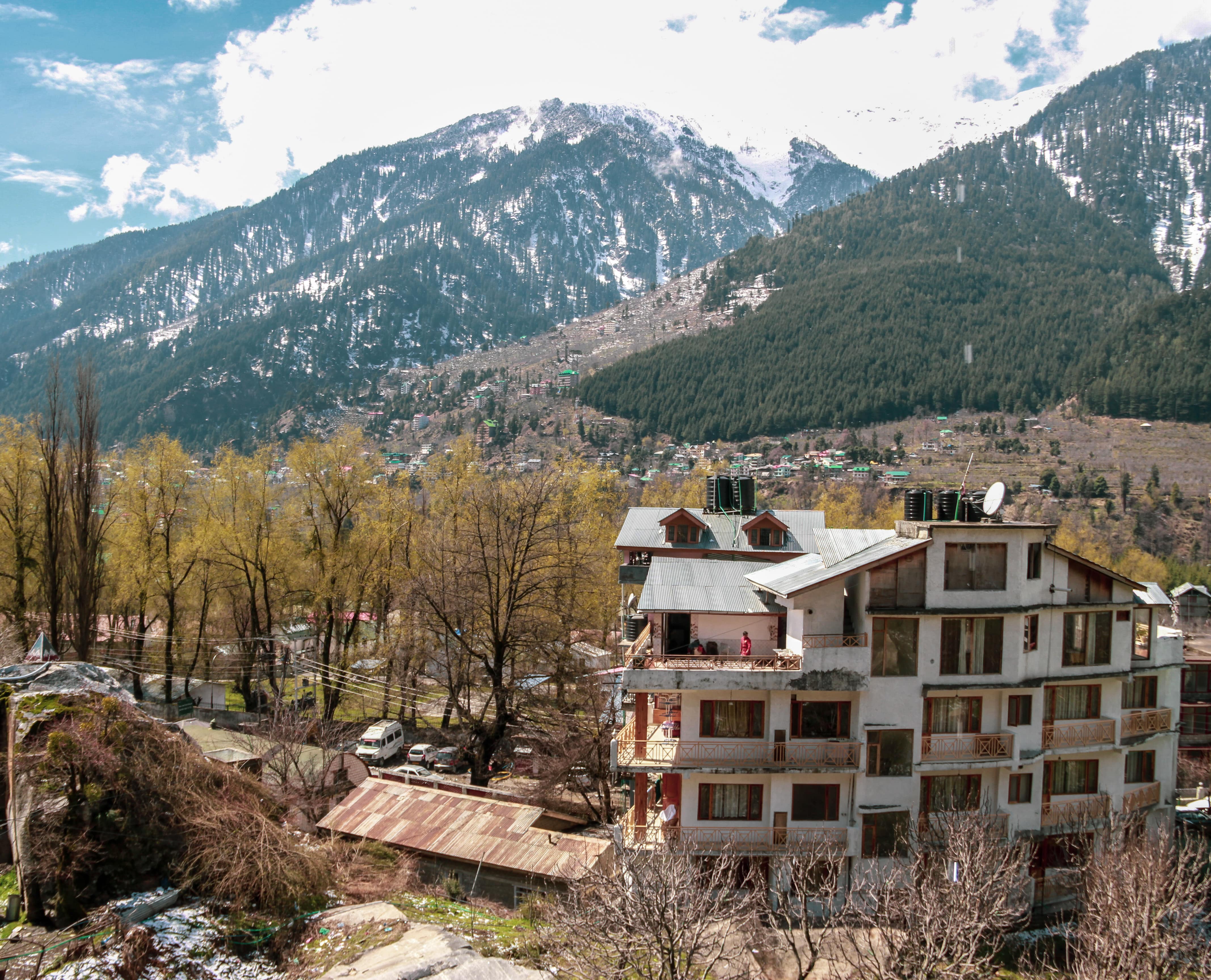 I started my journey towards Hadimba Devi Temple which is around 3-4km away from my hostel.
*Note – I will be sharing distances also and will tell at the end the reason behind writing distances.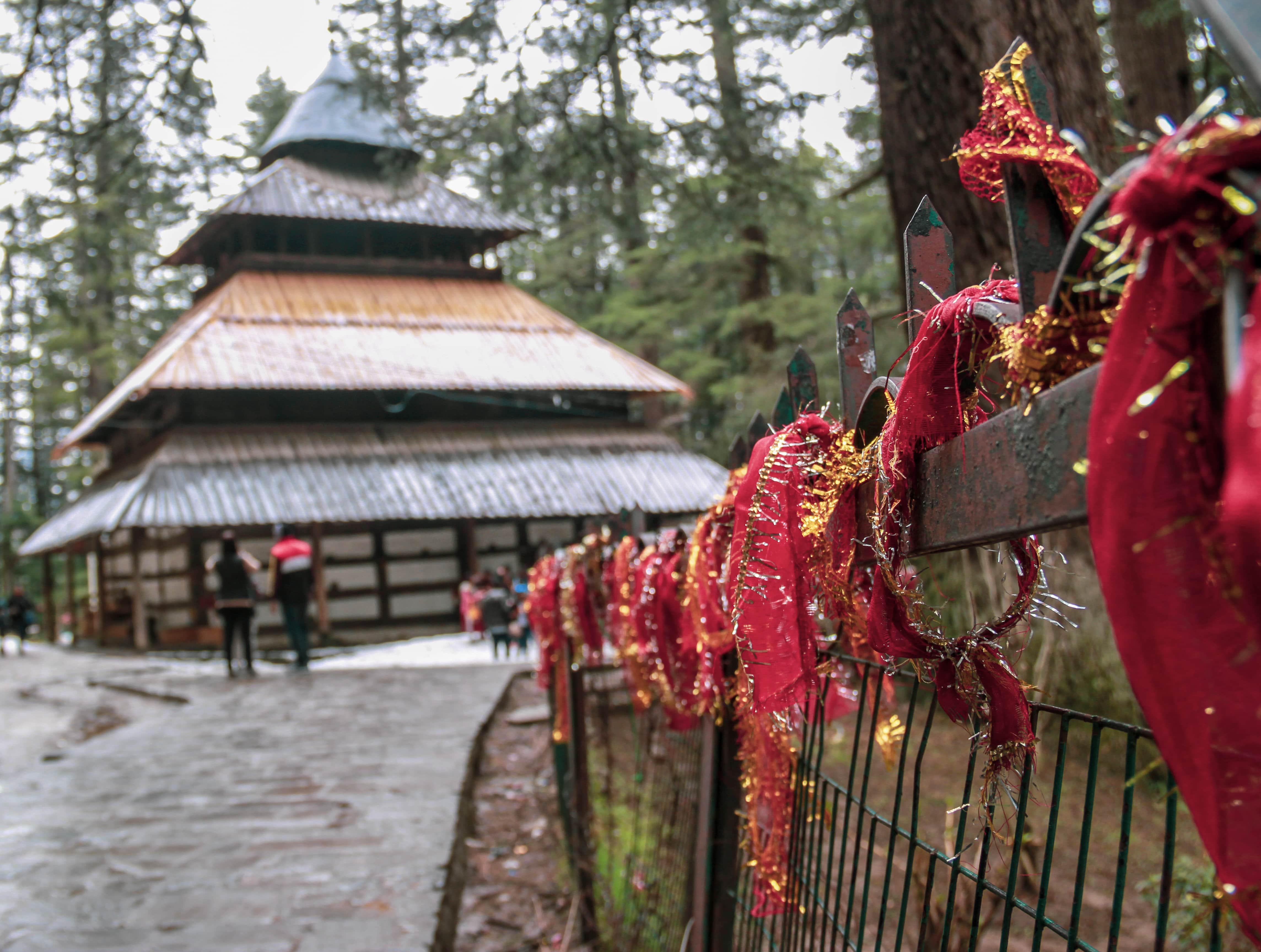 Reaching just before Hadimba, I had my lunch which is a Tikki with Dahi for (Rs.60), and relived the moment at Hadimba where Bunny told Nena from YJHD (Shaadi is like dal chawal for pachaas saal till you die. Aree life mein Thoda …. remembered?).
Spent some time admiring the beauty of Hadimba and if you go ahead you will find Ghatotkach temple after walking a few steps.
I enquired about old Manali from the locals and been directed as behind the backside of the Hadimba Devi temple.
I left for Old Manali which is about 2km from the Hadimba.
Crossing the beautiful streets and vibrant energy of old Manali makes the day modest.
Also Read, Chitkul Travel Guide – ( The guide to the last Indian Village )
Old Manali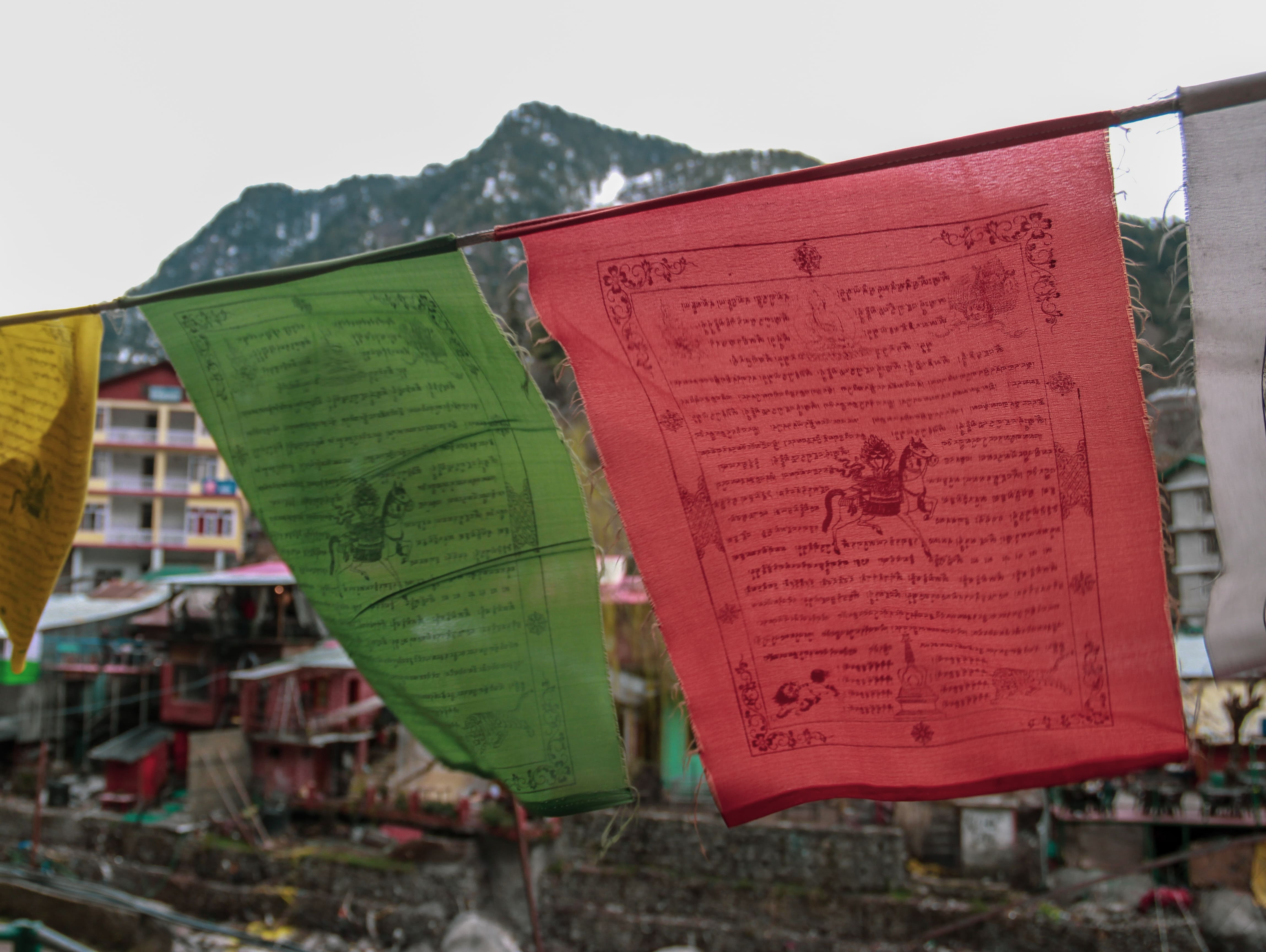 Cafes and Hostels = Old Manali, I tried food in one of the cafes of old Manali named The Sunshine Café which runs by a foreigner and it has costed (Rs.280).
One can also enjoy various adventure activities near Riverside and also Skeeing on the smaller part of the land ( Only in winters ).
I Walked back from Old Manali to Mall road in the evening to see the happenings around the place. I got an opportunity to see the Mela practiced by the locals of different villages at the Mall road.
It feels good to see youngsters showing their talent whether it's in music or adventure sports making the environment lively and happening.
At Night, I returned to my Hostel and the dinner I ate is a Maggi (30).
I have noticed that Maggi in all over Himachal costs almost at the same rate of 30 or even more sometimes. I spent some time chilling with the staff and went on to sleep at 9 p.m. sharp.
*Note – The majority of my traveling is by foot and I will mention a vehicle if I traveled by one.
Distance Covered by foot Today –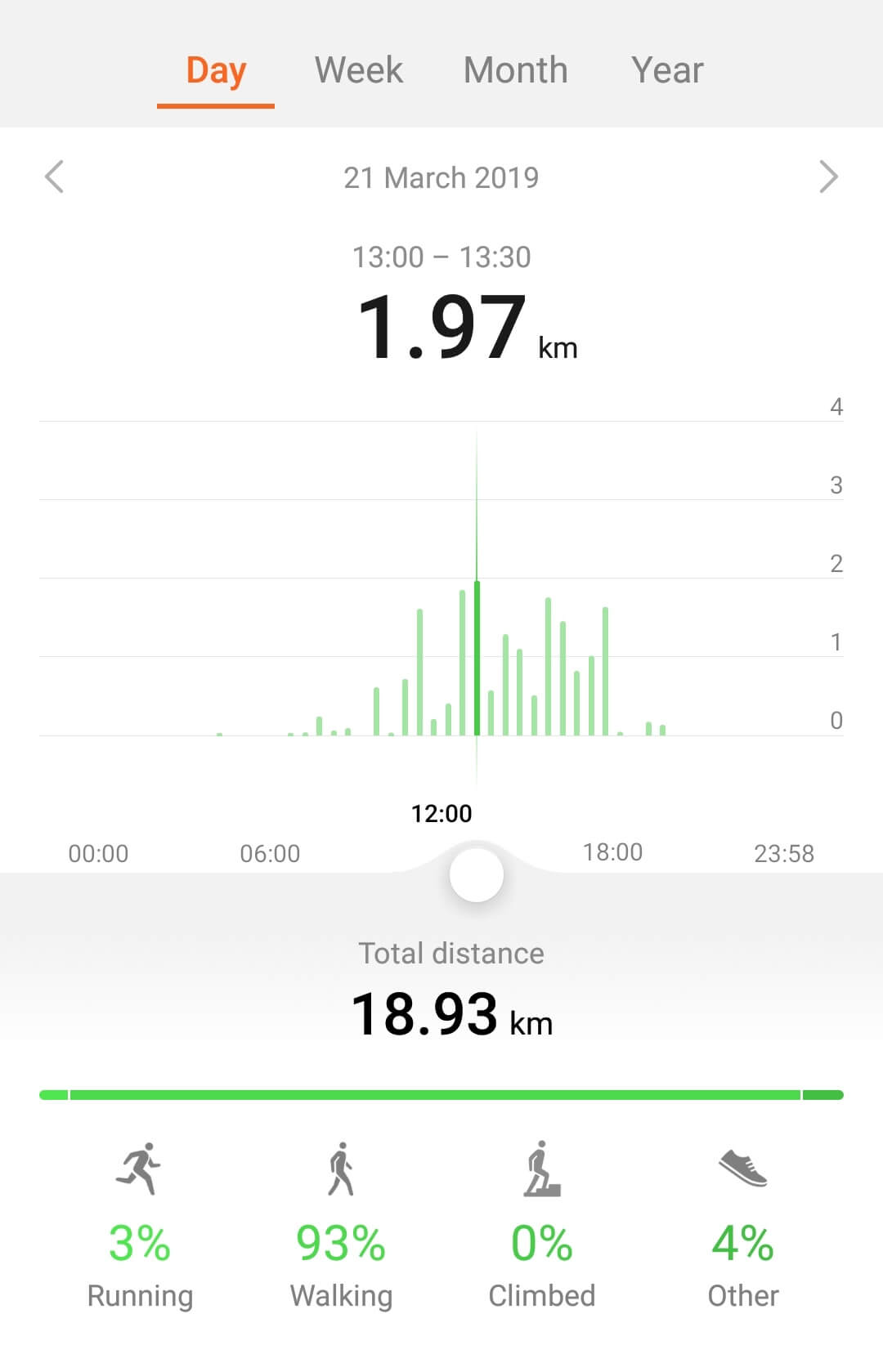 Day -2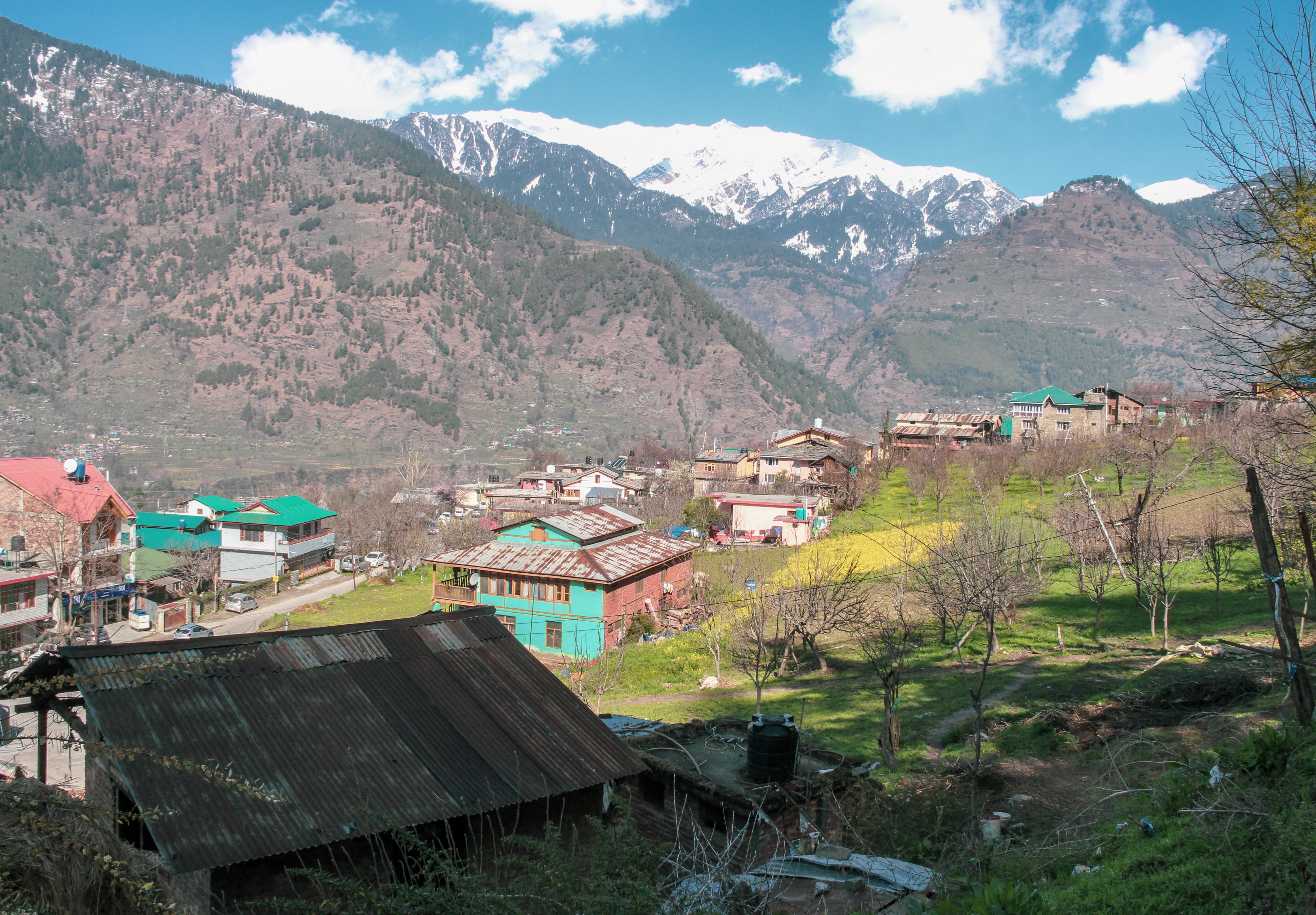 How to Reach Naggar from Manali
Naggar can be easily reached from Manali city. Daily buses pass and that to on regular intervals from Manali.
Either take a bus from the Manali bus stand or from the route it passes by ( Aleo, Prini ).
Naggar
I left for Naggar Manali at 8 a.m. in the morning, the bus to Naggar passes from Aleo or you can also take a bus from the Manali bus stand, however it passes through Aleo only, whichever seems closer to you.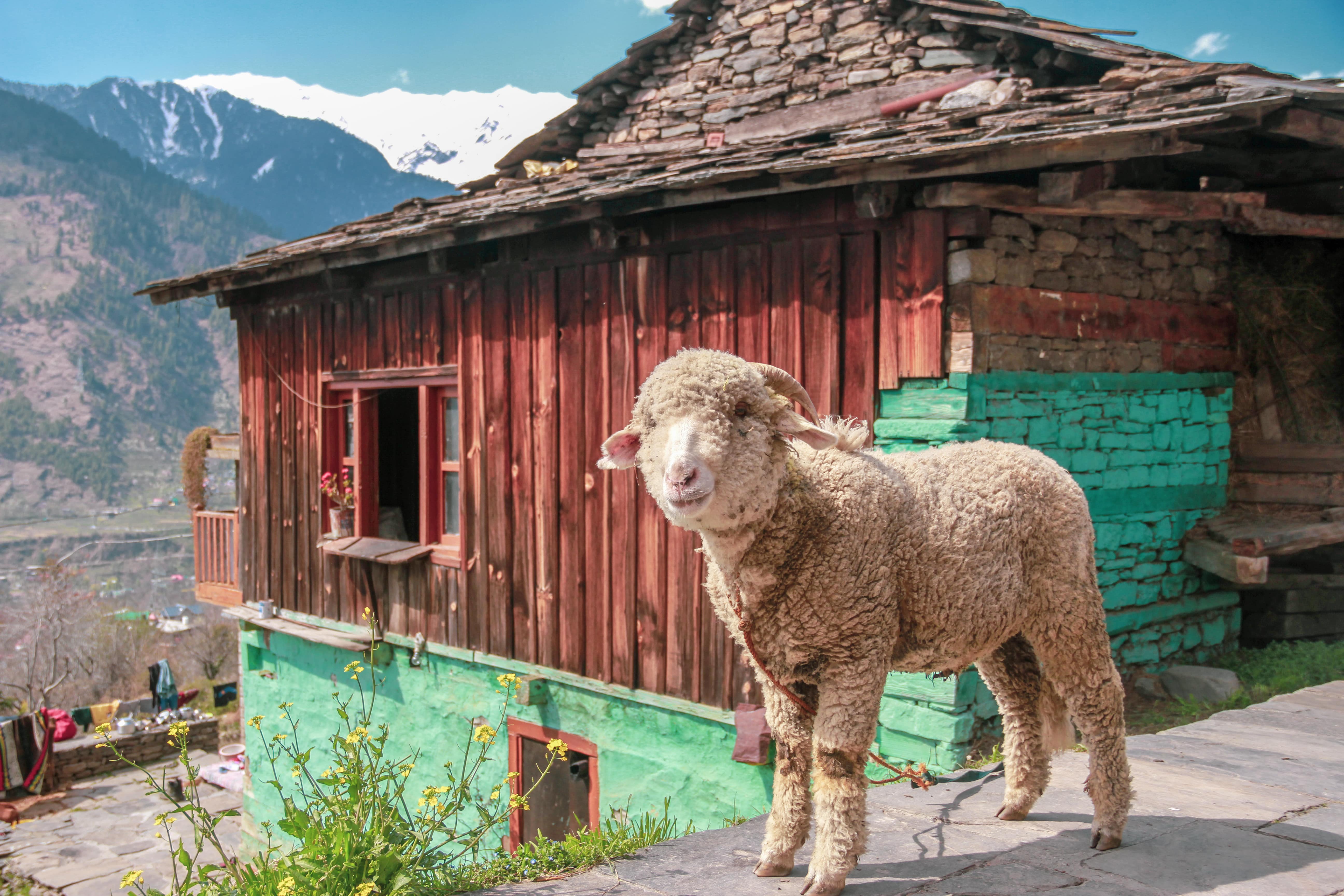 Manali Nagar distance is 22km and the bus charges (Rs.30) and Naggar are situated at an altitude of 5905ft above sea level. I reached Naggar village and had my breakfast at a small Dhaba (Rs.25) which is also my main food for the day because it's going to be a long tiring day.
As soon as I was done with my breakfast, I started my way towards Naggar Castle which goes through a steep climb and small street of villages.
Also Read, An Unknown and Fabulous place in the Mountain laps – Jibhi
Stay Options in Nagar
If you are willing to stay in Nagar, you will find pretty stays in Nagar. I think it's also a good option considering the crowd Manali city gets and in search of peace we are lost in the crowd.
It's away from the crowd.
You can find deals in Hotels of Nagar below –
Nagar Castle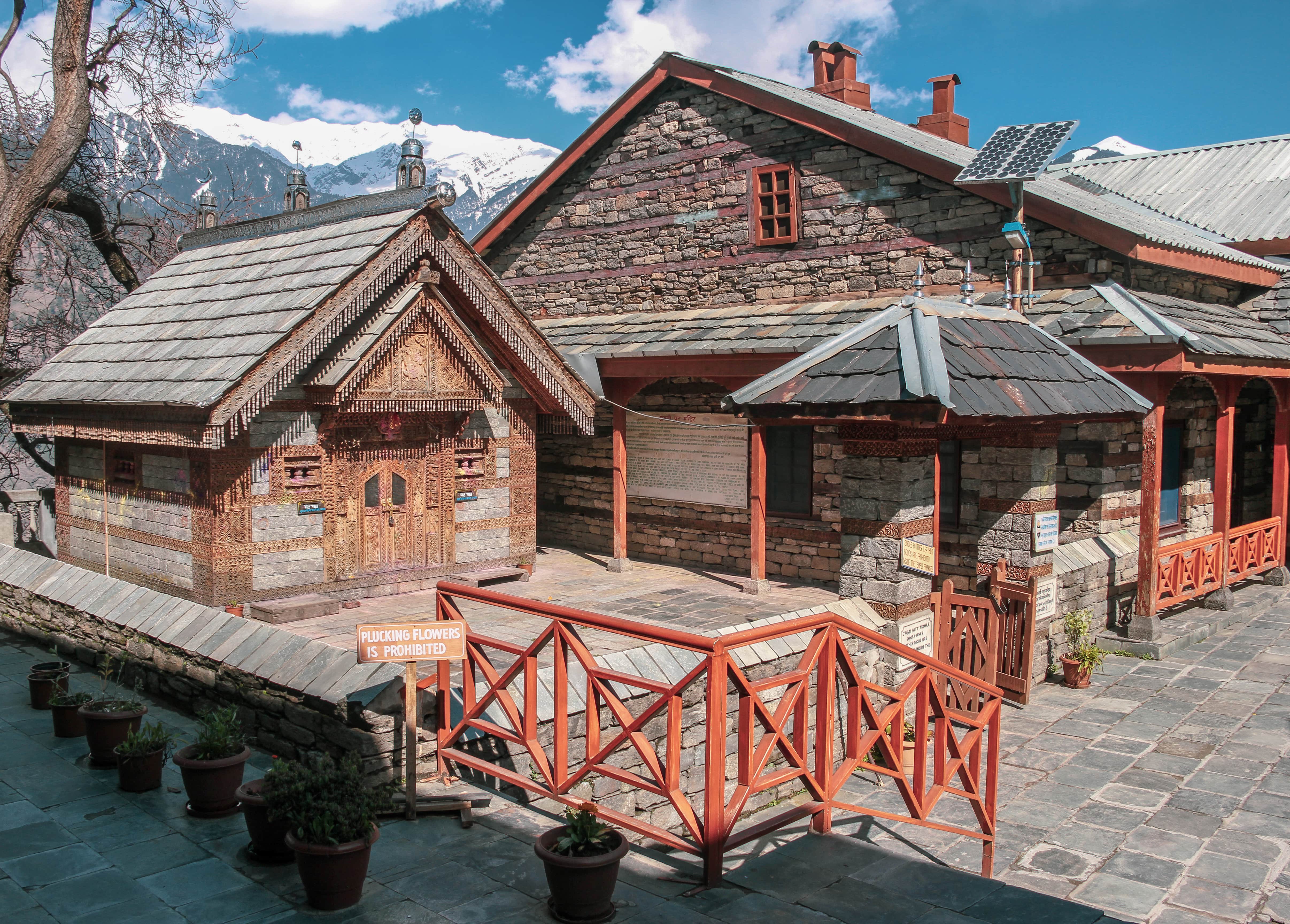 The entry to Naggar Castle is (Rs. 15) and the very first sight is breathtaking, the way it was built (wood and stones) and maintained is amazing.
Even you can book your stay in the Castle and there's a restaurant with a mountain view as well. I spent around 1-2 hr. in the Castle and admired the beauty.
Naggar is not only about Naggar Castle, let me take you beyond.
Dharkanti
I have chosen a path from the two roads and continued my journey.
While passing by, I saw some kids playing cricket and couldn't control myself and asked them, can I play? And shot some balls out of the ground though.
I left to explore further to see where the road will be going to take me. As I started to climb up, I reached a place named Dharkanti as being asked by a local and didn't even hear the name before.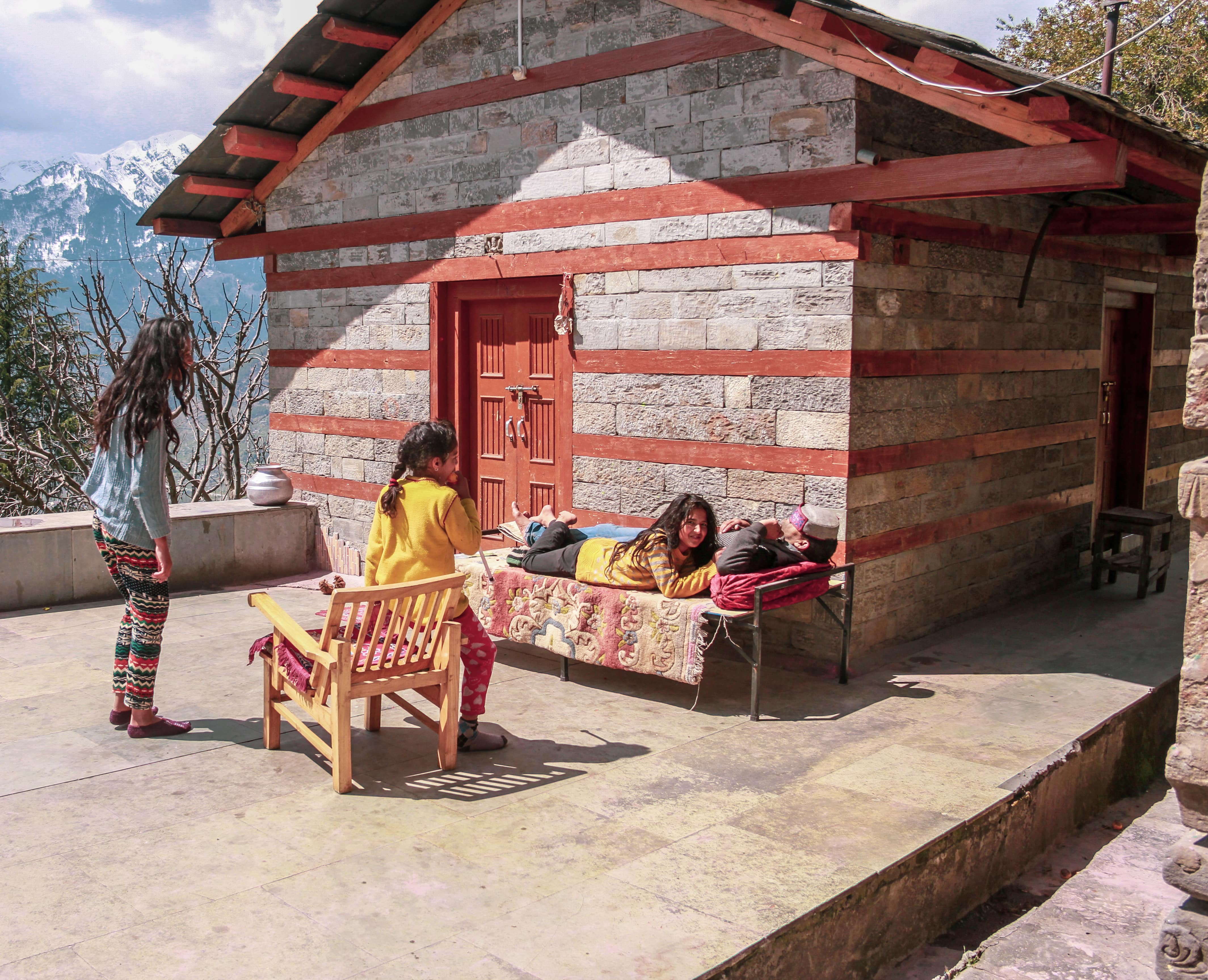 I asked the same local, what's further and he told me that there's a Radha Krishna temple just about 1-2km ahead and the temple is right in the lapse of mountains, it was a blissful feeling to reach there and a family who loves and takes care of the temple.
Without waiting, continued my journey to explore further and excited that what surprises it will going to bring. Till now, Manali on a low budget is going super fine.
Chichogi
Again, I came across two paths and chosen one, while passing by I asked a local what's ahead and he told there's a village named Chichogi ahead. I can't see anyone at a distance of 1km and think am I the only one to reach this village?
Maybe or Maybe not.
But the locals told me that people come at the time of summers.
I reached Chichogi Village and confirmed from the very first house I saw, and the lady asked me that, did I wanted to buy home-made socks?
And I told them yes.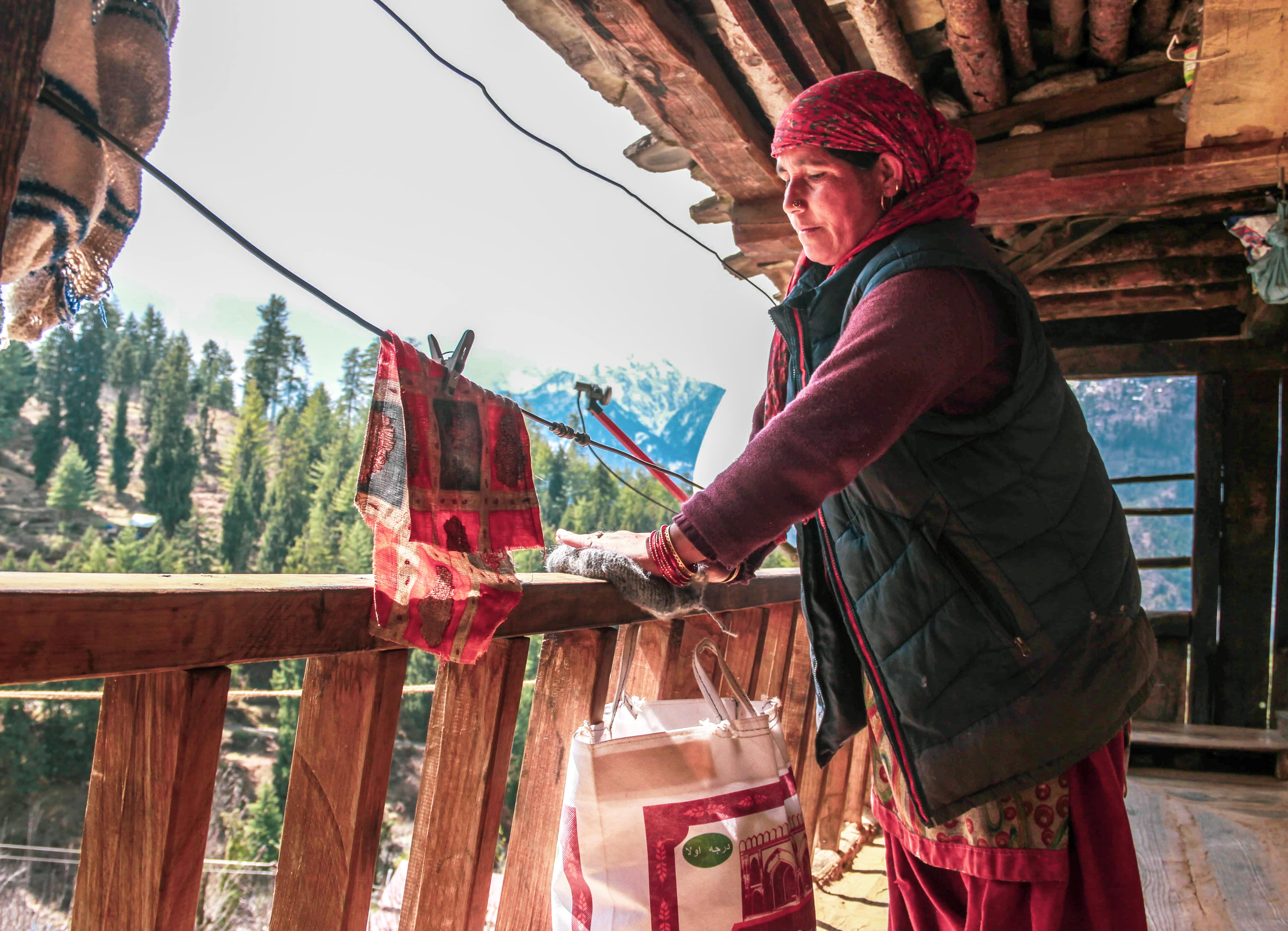 That day I was not wearing socks because they had gone wet. The lady started to show me the collection of socks and told it will cost Rs.100 and couldn't able to buy as I was only left with Rs.40 change and she didn't have the change of Rs.500 and I have to go back as well.
So, I decided to move back and felt very bad that I couldn't be able to buy socks.
The clouds started to appear and I made a decision to move back from the same path I reached Chichogi. I had my lunch as Maggi (Rs.40) when reached Naggar.
From Naggar Manali, now the bus took (Rs.40) and I stepped down at Prini and walked till I reached my hostel.
In the evening, I had my dinner at the mall road (Rs.80), it's quite away from mall road actually. I am in no position to even think of eating at mall road because of Manali on a budget ( As you know ).
Distance Covered by foot Today –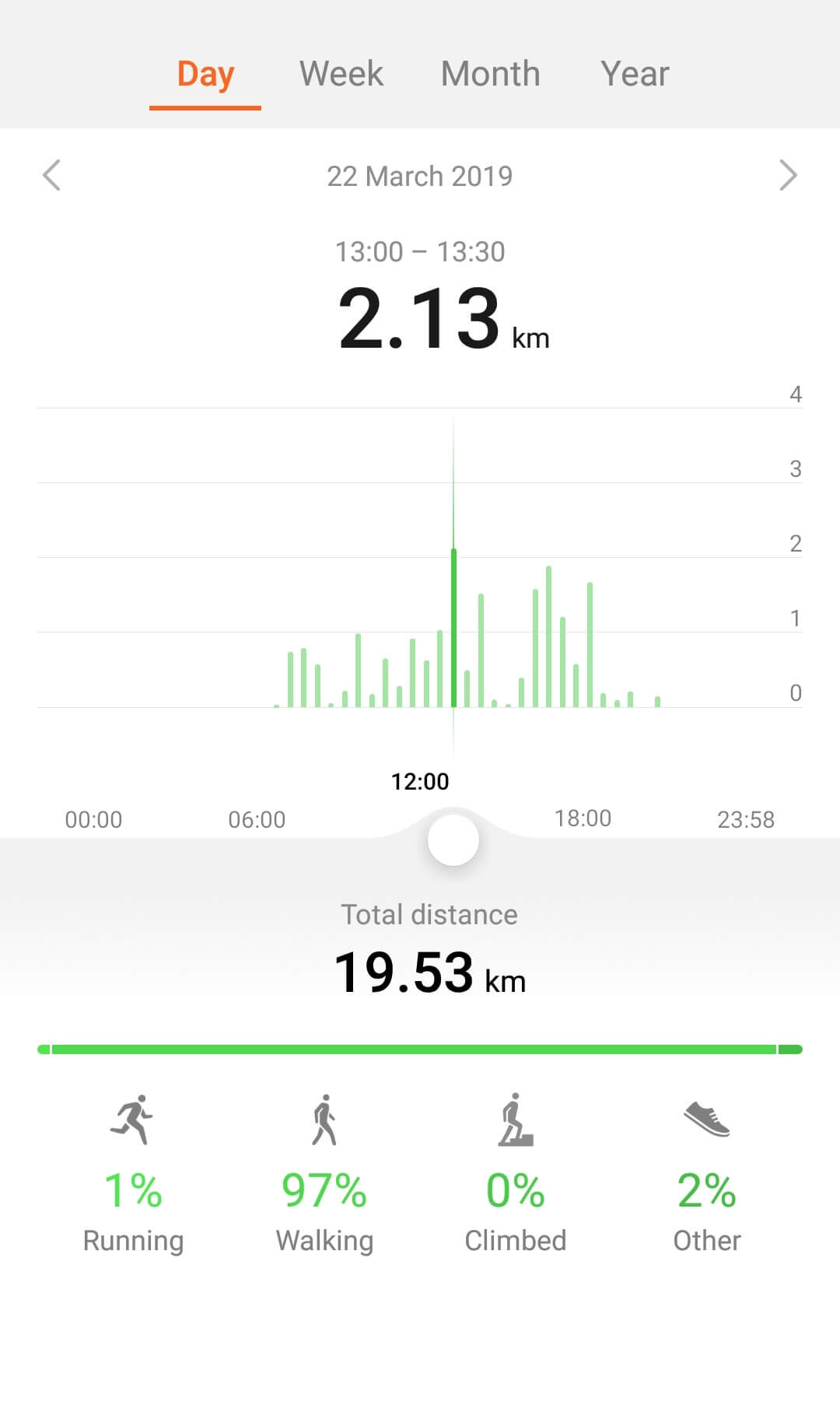 Day-3


How to Reach Vashisht from Manali
Vashisht Manali can be reached on foot as I did or else you can take a shared taxi.
For a shorter distance, there's a small path on the Leh – Manali highway after the petrol pump which takes straight up to Vashisht but its a steep one.
Vashisht
I started my journey towards Vashisht Manali at 8 a.m. from Aleo to Vashisht by foot and as soon as I reached Vashisht, I had my breakfast as omelet and lemon tea (Rs.80).
*Note– Let me tell you all the place are going to take a bit long steep climb, so be prepared or else take a vehicle which will drop you.
Vashisht is situated at an altitude of 6725ft above sea level.
Stay options in Vashisht
Vashisht is a place where you will feel spirituality, and I genuinely say that.
Let's find out the deal in stay options here –
Vashisht Baths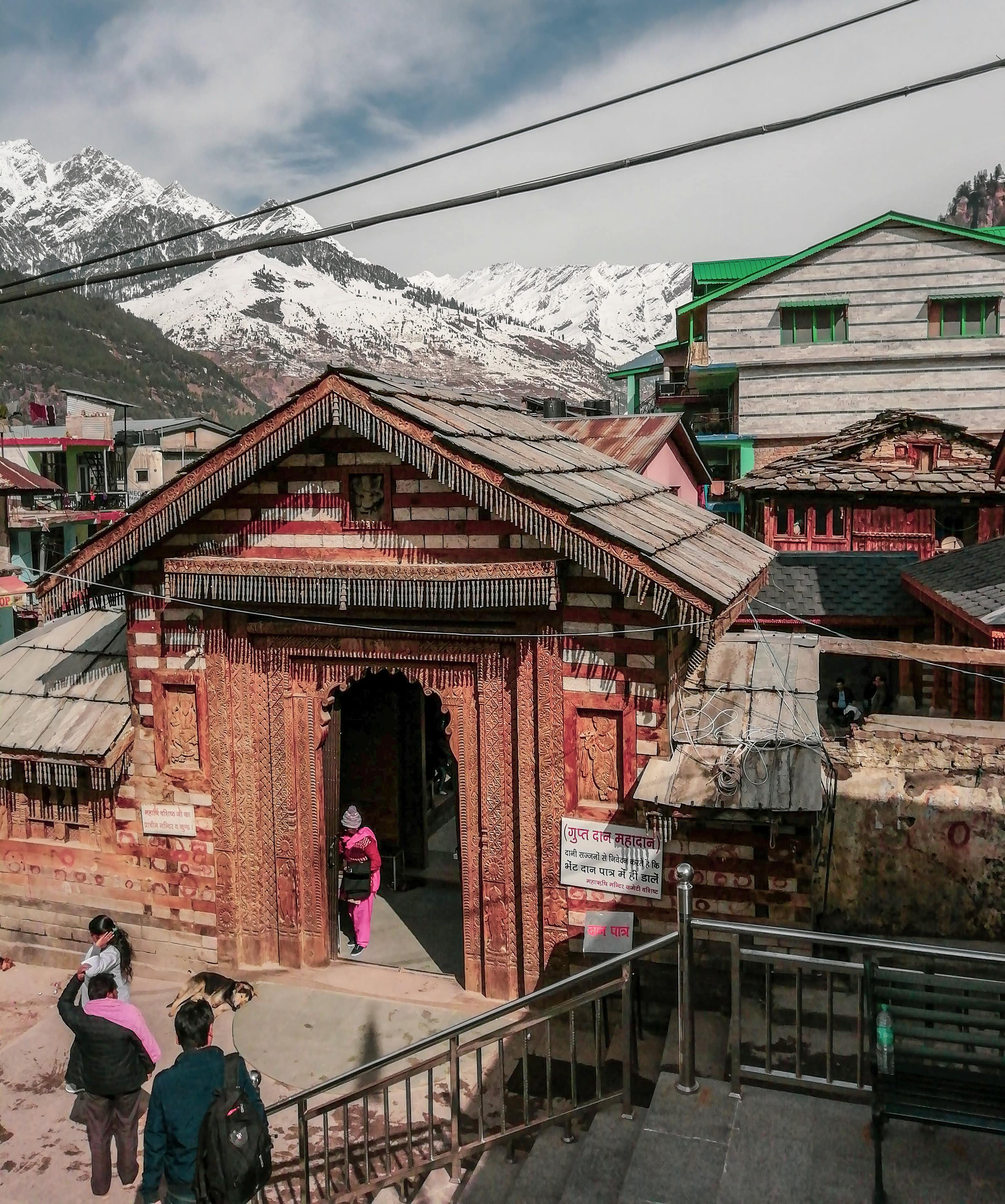 Vashisht Baths are believed to be 4000 years old and there's a hot water spring called Vashisht Kund inside the temple, you can take a bath in the hot water springs.
And started my way towards Jogini falls.
Jogini falls
I passed through the village, forest and my belief that it's your life don't ever quit. Manali on a budget is going memorable.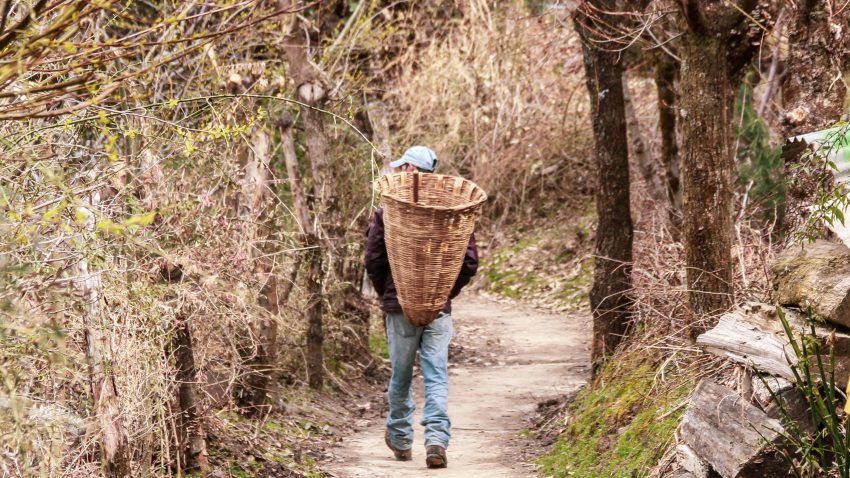 I hadn't seen such a waterfall at that height and mesmerized to reach Jogini falls.
You can refill your water bottle from the river stream as it is drinkable and pour water. One can also hike straight up to see the large waterfall and it will be going to take at least 1hr to reach and come down. Be careful, especially in winter as it is slippery too.
Bahang Village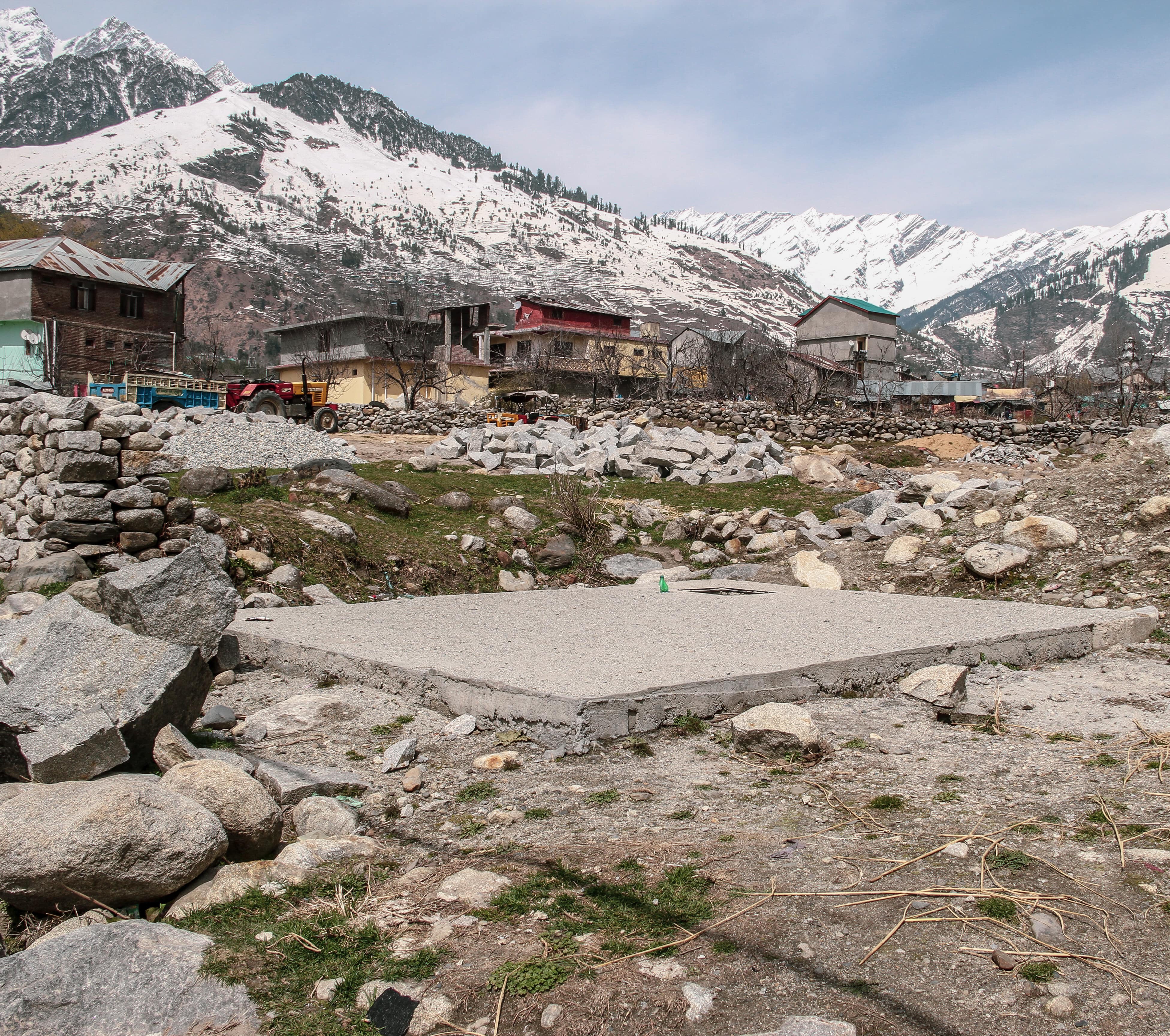 I asked a local what's further and he named "Bahang Village" and accompanied him as he is going in the same way. This is a picturesque village as I can see the mighty snowcapped mountains in front of me and happy faces around the village.
Very few houses and hard-working people to see around made my day as all the tiredness of continuous walking has just blown away in a matter of time.
As I continued my journey and reached the main road and (Read this carefully).
As soon as you will reach the main road left-hand side goes to Manali city and the right goes to Solang valley via Nehru Kund.
Nehru Kund
The mistake I did here is I wanted to visit Nehru Kund and instead of taking right, I walked back the same route. Bought a crack jack (Rs.20) crossing Vashisht and reaching on-road and from the road coming to Nehru Kund. It all took around 10km which I can complete in around 2-3km.
But everything happens for a reason, as I got to see these happy faces.
What happened is, these kids are playing and I sat and have a packet of biscuit's in hand and one of them asked "Kya Kha Rha H, Merko Nhi Dega", so I gave, and all of them came and took 1-2 each and finished the packet in a blink of an eye.
Their mother took them back and told them to say thank you.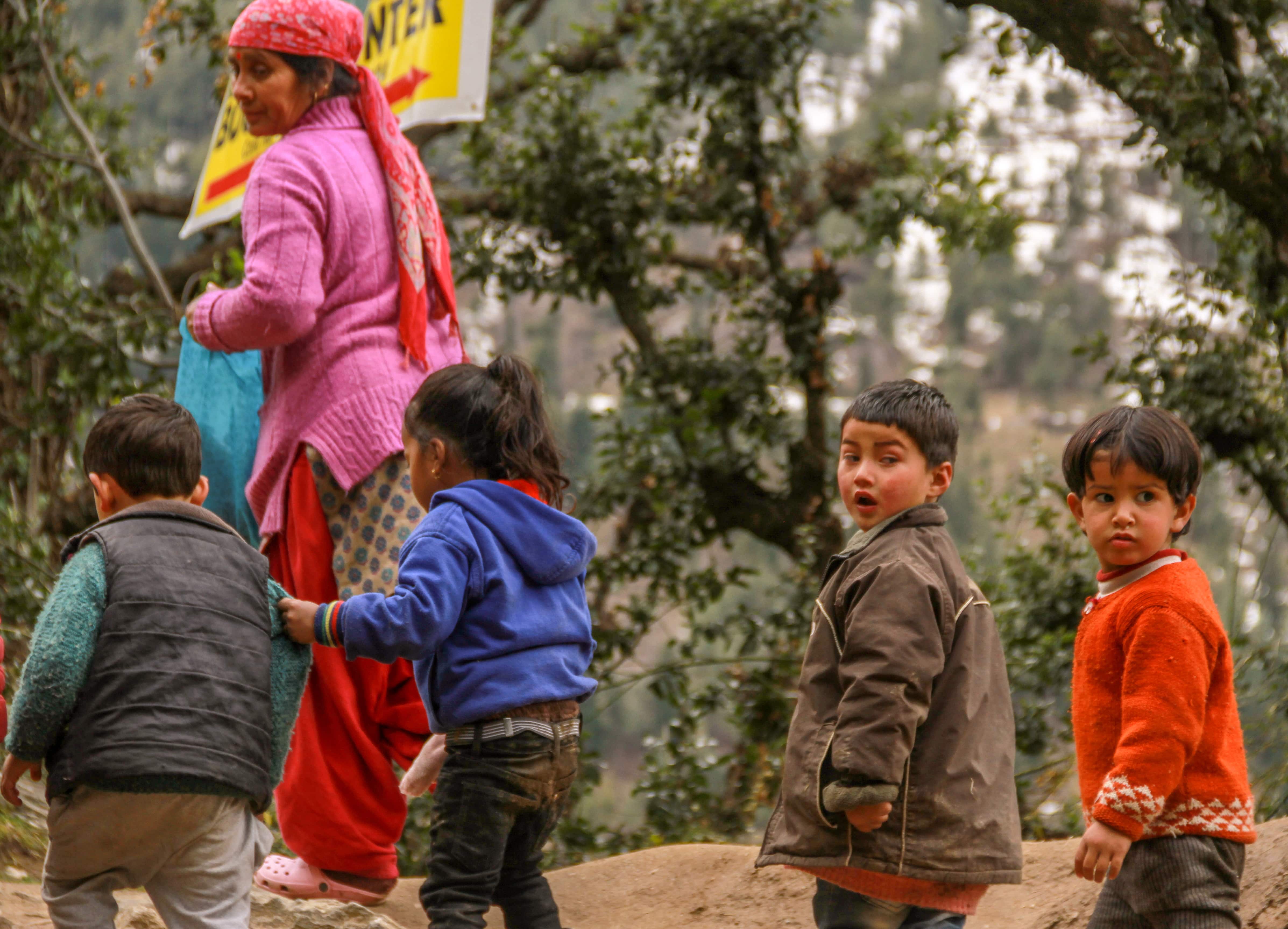 I continued my journey and I had my lunch in between a Dhaba (Rs.60).
You can visit a mandir at Nehru Kund which is the main attraction in Nehru Kund and natural spring too.
Manali- Rohtang Road
I am in no position to walk back to my hostel as I already walked around 25km the same day. So, I took a shared taxi which costed (Rs.20) and because of construction work in between dropped everyone at just before Aleo. Manali city on a budget is turning something which I hadn't thought that I will end up doing.
At night, I had a Maggi (Rs.40) and a soup (Rs.99) and that sums up my day.
The sleep after hard work is so peaceful that I can't describe much.
Distance Covered by foot Today –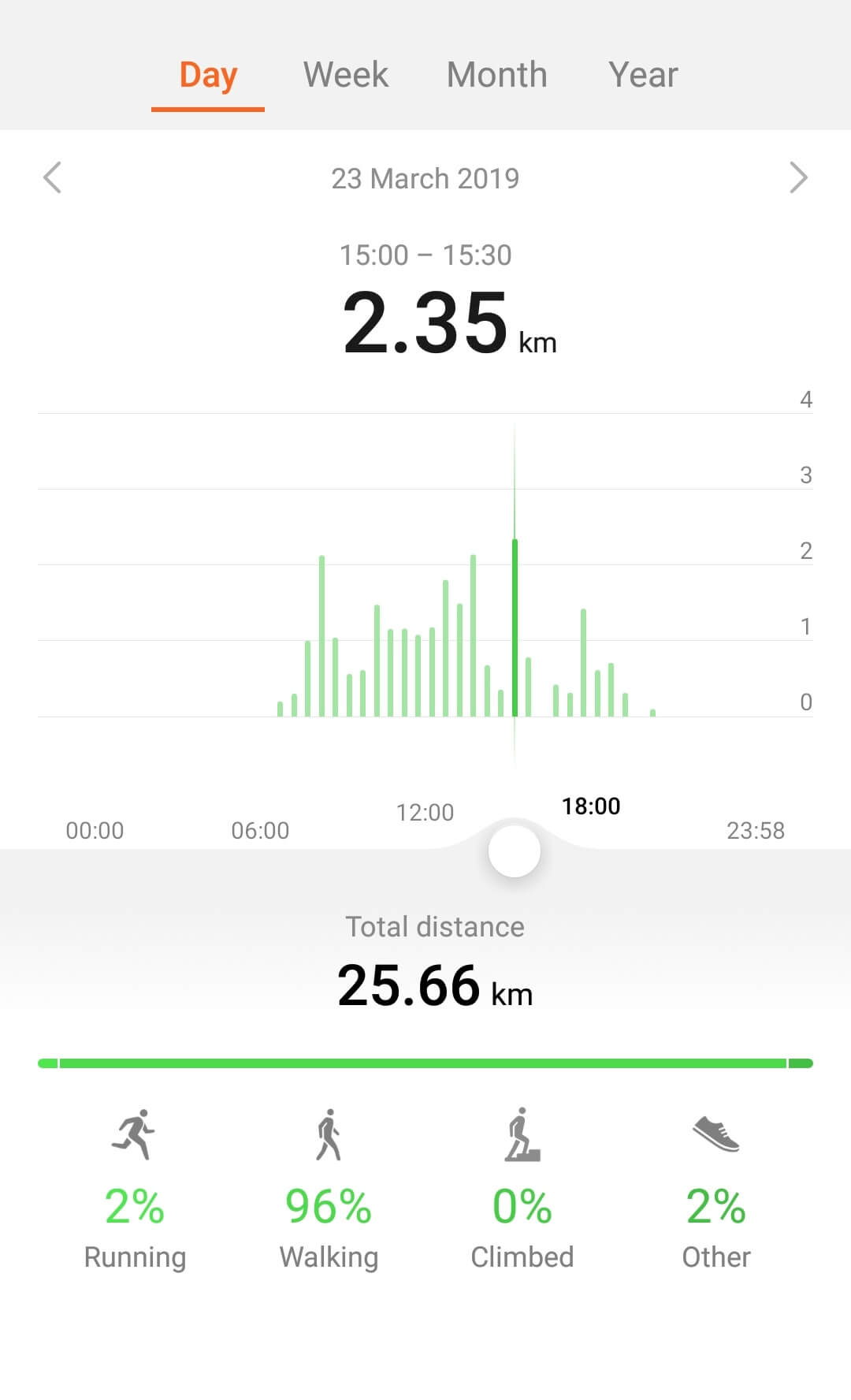 Day – 4


How to Reach Jagatsukh from Manali
Catch the same bus which is going towards Naggar, get down at Jagatsukh as it comes in between.
Also, Jagatsukh and Naggar can be covered in a single day on the fact of having on the same route though. Jagatsukh from Manali is almost 13-14km's and will be going to take around 40-45min to reach.
Jagatsukh
Aleo to Jagatsukh Manali bus (Rs.15) and at Jagatsukh had my parantha breakfast at a Dhaba (Rs.30). Since I am on an extreme budget to Manali Hill Station. Therefore, I have to find the cheapest ways and which can be done by others too.
Jagatsukh is situated at an elevation of 6072ft.
While having breakfast gathered all the knowledge as the local who is sitting there, he organizes treks. The famous Hampta pass, Beas Kund, and many more treks in the Himalayas.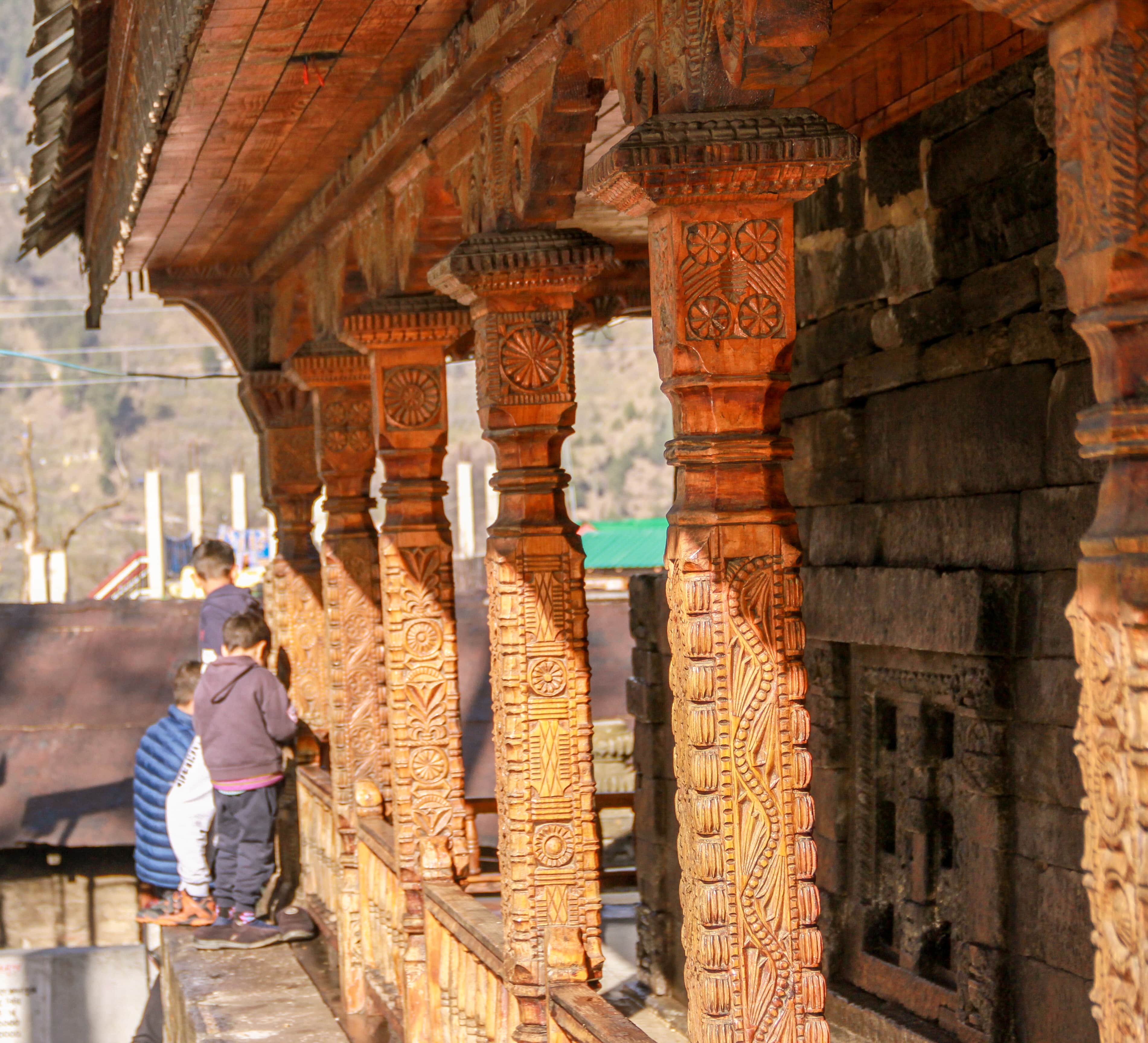 Crossing the streets of Jagatsukh and I reached the 5000 years old Jagatsukh Gayatri temple and the same day the preparations of the Mela are taking place.
Stay Options in Jagatsukh
It's an offbeat place. Till now many tourists ignore this place because they never heard of it and this is a major reason to explore the unexplored.
Banara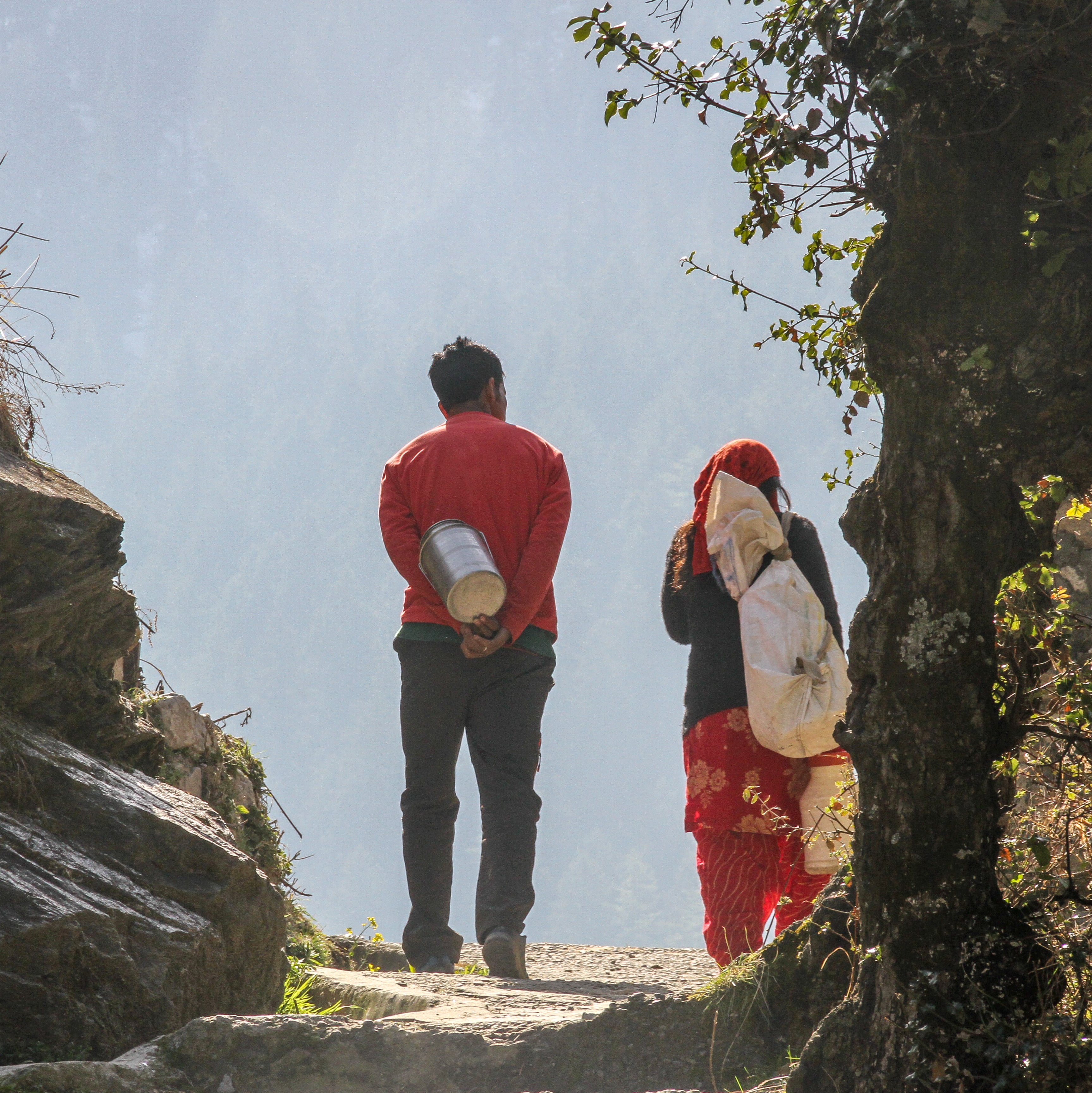 The same locals who met at Dhaba guided me that I must go to Banara Village. I left for Banara the way local told that it's only 20-25min walking distance.
As soon as I started walking towards the Banara Village the steepness has increased drastically like for every 30 steps.
I started to take rests in between, I met a local who is also going towards Banara Village and he works for a trekking company.
He thought I am local too because of the Himachali cap I was wearing and we started to walk and now when someone is there to talk the endpoint seems achievable within a few minutes.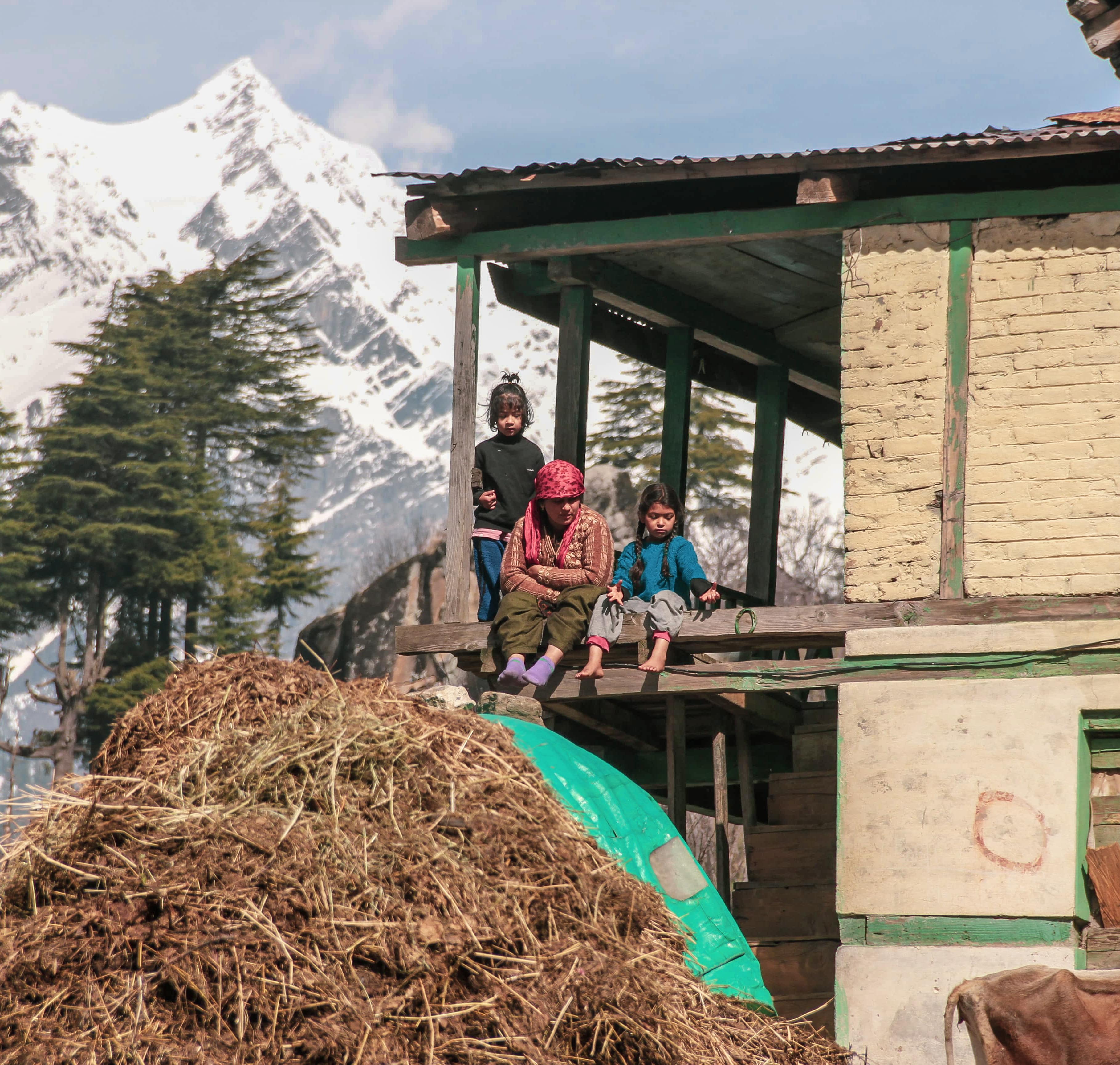 I reached Banara and the locals told me that there is a Pathar. The people of the village worship it as a god (Nag Devta/Patal Devta).
The path is so scary and very small, even I say two very small snakes' kind of a thing doesn't know what's that, to be honest.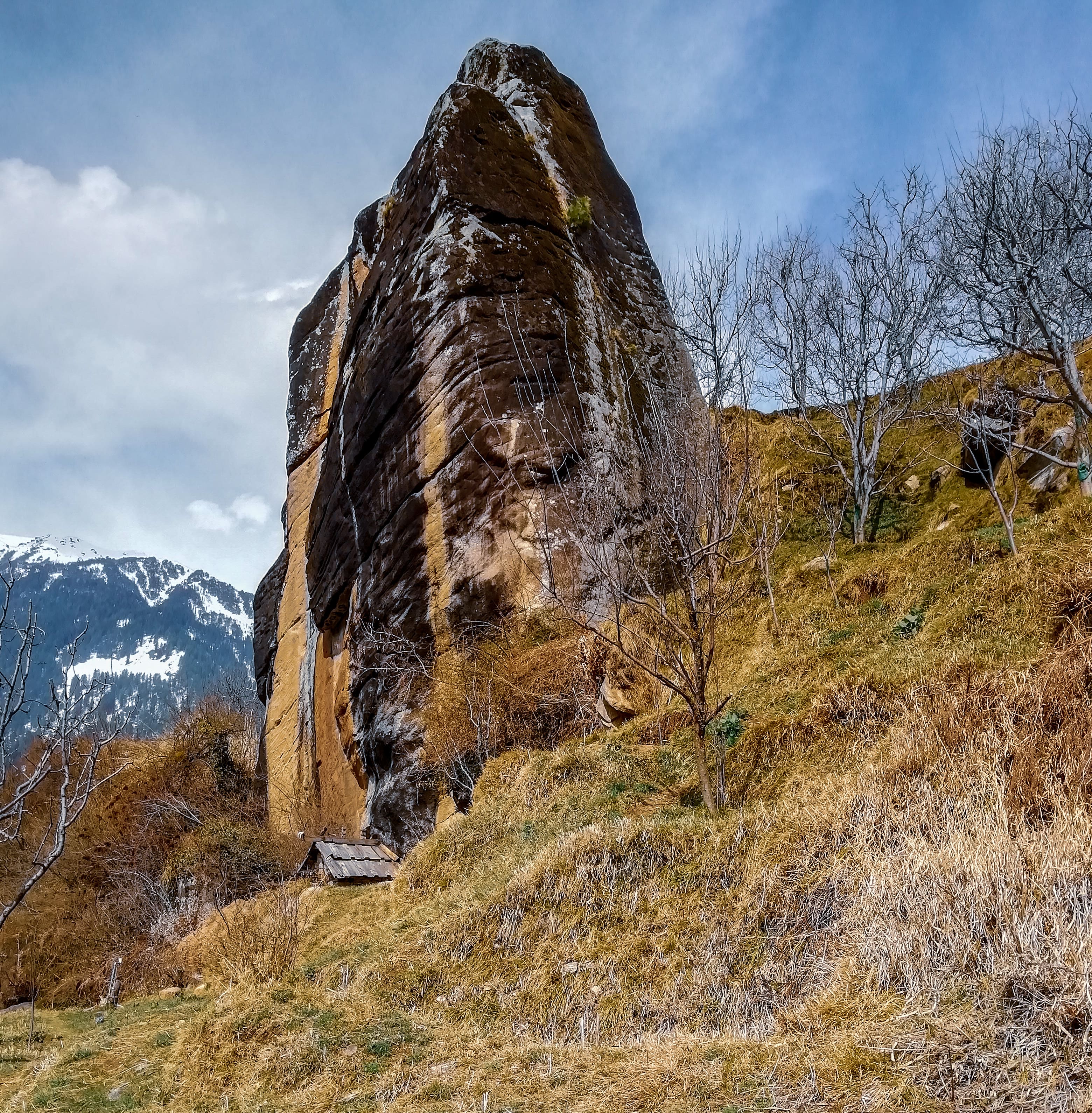 I wanted to know the history of the Devta so I enquired in the village. A local took me to the head of the village and even he also didn't know completely about the history behind it.
They welcomed me and offered to come inside and eat something as well.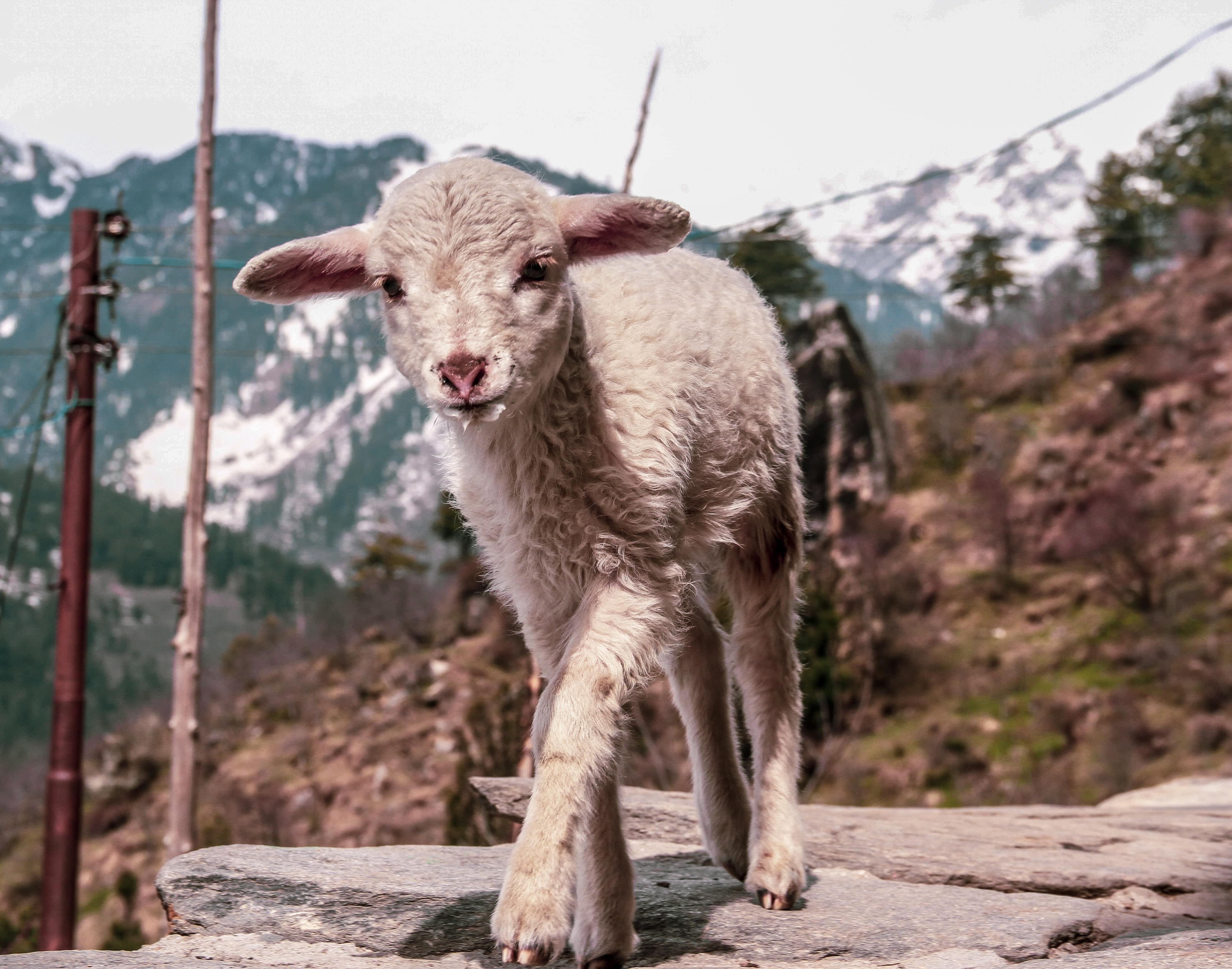 If you go further you will be crossing Shuru and can even go to Prini and Aleo from the same way. But to be on the safer side and considering the height decided to walk back down towards Jagatsukh.
I took a bus from Jagatsukh Manali to Aleo (Rs.10).
Aleo
One thing I realized is the sleep becomes sweeter when the sweat in the winter comes and wipes your T-shirt
Before leaving one last time I want to eat something heavy and ate my lunch at a Dhaba for (Rs.170). By Bus from Manali city to Delhi charged (Rs.1022).
To reach pick- up point, I took a Bus from Mall road and arrived at Green Tax Barrier. It is about 6km from the mall road.
Distance Covered by foot Today –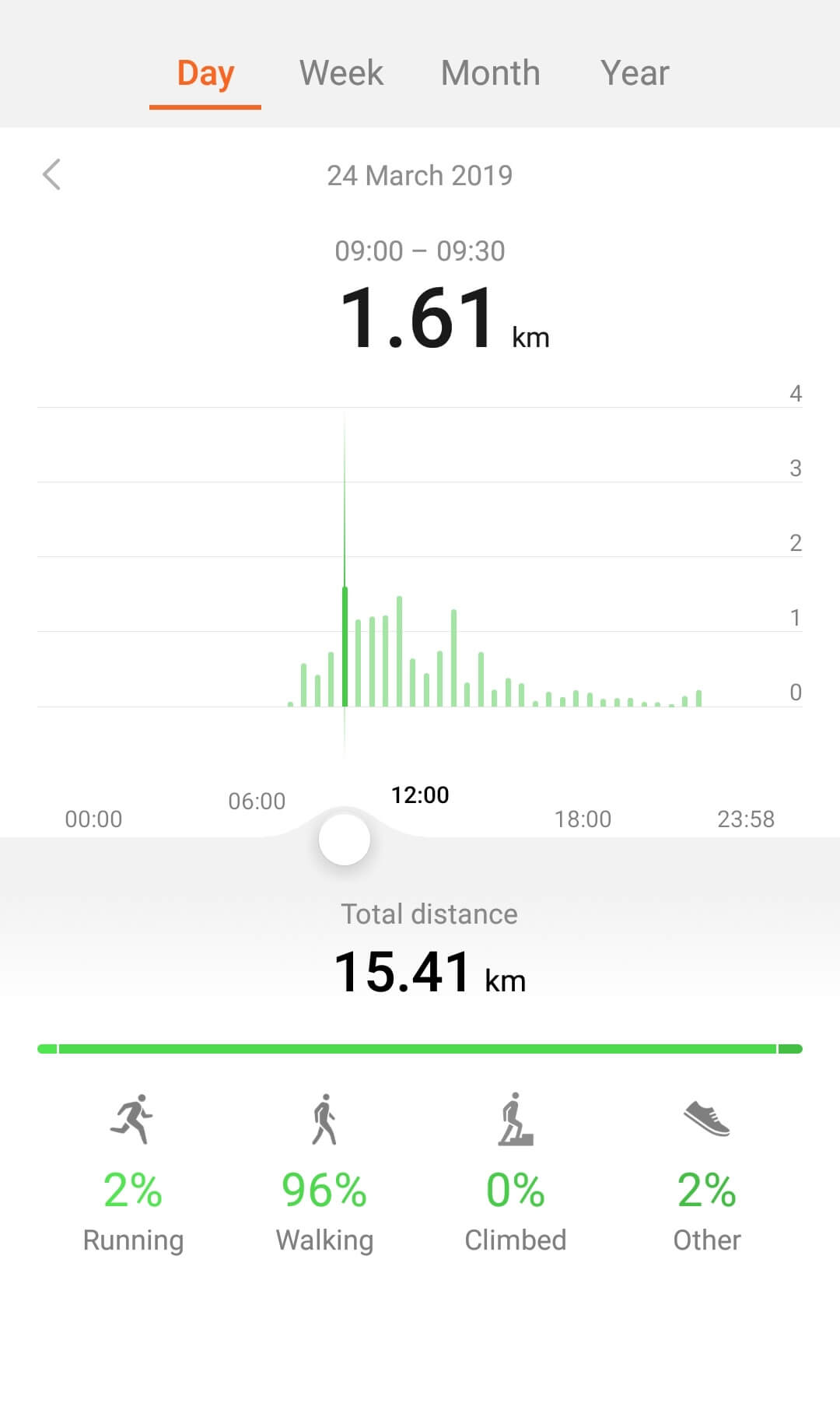 Manali to Delhi
Ordinary as well as Volvo buses daily run between Manali to Delhi and takes an average time of 12-13 hrs.
You must pre-book from Online portal's like – MakeMyTrip and such more during heavy tourist season, i.e May – July, and if possible book a late-night bus because many buses leave during the evening which causes a traffic jam.
Budget for Manali
My Budget for Manali sum's up at Rs- 4,582

*( other expenses of Rs.67, for Ex-a packet of chips, etc )
Total distance covered by foot – 79.68km.
I have thought that I will do on a low budget but haven't thought that I will end up walking this much distance.
I had traveled the majority of the journey on foot. This is the main reason my Manali budget trip is on the lower side.
This is the most suitable way and if you are passionate you can do this easily.
If you willing to do only Manali then 1-2 days are pretty enough to spend in Manali city.
If you have done something like this on a budget, comment down below and share it with me.
A Passionate Traveler who Explores to see every corner from his eyes and present it through visual and creative writing. The blog covers travel guides of cities and Landscape Photography guides.
Latest posts by Vansh Tiwari
(see all)
You May Also Like
September 10, 2018
November 8, 2019